Congratulations Mrs. Yancey! She was nominated and selected as our DMS Teacher of the Month. Mrs. Yancey has been at DMS for three years as our 5th grade math teacher and 7th grade Volleyball Coach.


Good evening DES family, As a reminder we return to all students in person this week, starting tomorrow 01/19. Also tomorrow is our One School, One Book reveal! We can't wait to read this year's book with all of you! @1school1book ~ Diana Rea, Principal



Congratulations to Mr. Tim Davis for being selected as our DMS Teacher of the Month for November. Mr. Davis was nominated by his students for his outstanding performance in the classroom.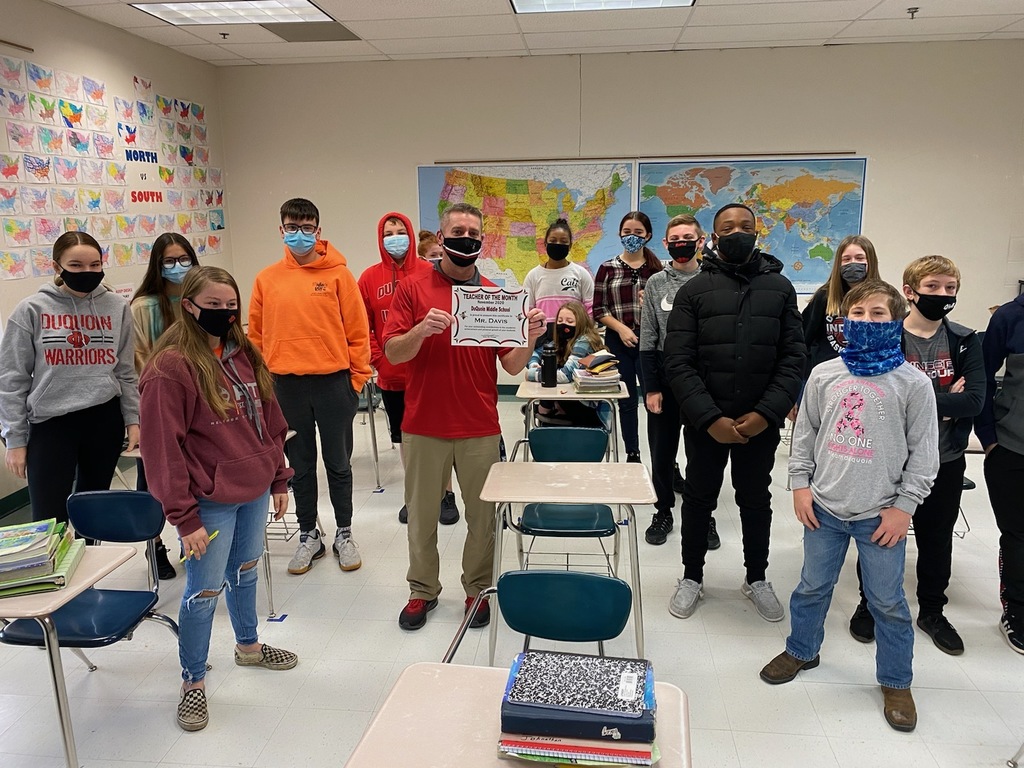 DMS teacher Jason James is the section618.com Most Valuable Teacher! We know Coach James represents well the efforts that our faculty are making during this time. Congrats Coach James! Check out the article/video here:
https://www.section618.com/2020/12/02/mvt-week-10/

Art After Hours for Wed., Nov. 18 and Thurs., Nov. 19 has been canceled. Students who were enrolled will received a refund for this activity.


DES Families, Wed., Nov. 11 is a school holiday for Veteran's Day. We do have school in person on Fri., Nov. 13. ~ Principal Rea

DES Families, As a reminder, 2nd grade students will attend 4 days in person starting next week. With the additional students in attendance weekly, we ask that you keep following our arrival procedures so our symptom checking stations and personnel can support students safely entering the school. If your K-4th grade student is a car rider, please use the drop off in the back of the building prior to 7:40AM. The last blue tent on the sidewalk is for all DES student car riders. After 7:40 when the final buses finish, the front lane is open to parents/guardians. ~ Principal Rea
DHS Parents and Guardians: Due to the loss of educational work time during the first two weeks of November; Tues., Nov. 3: Election Day (no school per new state law) Wed., Nov. 11: Veterans Day (no school) The high school is adjusting its attendance schedule during the first two weeks of November only. Attendance days and schedules will be as follows for the following weeks only: Week of November 2: Mon., Nov. 2: 'A' Day (students A-L) Tue., Nov. 3: No School Wed., Nov. 4: 'B' Day (students M-Z) Thu., Nov. 5: 'A' Day (students A-L) Fri., Nov. 6 'B' Day (students A-L) Week of November 9: Mon., Nov. 9 'A' Day (students A-L) Tue., Nov. 10 'B' Day (students M-Z) Wed., Nov. 11 No School Thu., Nov. 12 'A' Day (students A-L) Fri., Nov. 13 'B' Day (students M-Z) * Note if your child(ren) is attending all four days presently, they will continue to attend all four days.

Wednesday, Oct. 21 and Thursday, Oct. 22 are Unity Day at DES. We wear Orange to show our United stand against bullying. Student may wear anything Orange including hats. Let's make it a sea of orange and squeeze bullying out of our community! ~ Principal Rea

District 300 Families, The 1st quarter of this unusual school year has ended. On behalf of our administration, faculty, and staff we want to thank you for your patience and support during this time. This has been, and will continue to be, a challenging time for everyone and particularly for those with school-age children whether it be at home as a parent or at school as teacher. We want you to know that we are continuing to look for ways to do more for more students within the prescribed guidelines for COVID-19. In the past two weeks we have had groups of students attending in-person for four days a week. This has gone well. Overall, our students have done a great job of following guidelines in our schools and we've had great cooperation with parents when children are sick. This is appreciated and contributes greatly to the success we've seen regarding spread of the coronavirus. As we begin the 2nd quarter on Monday, our Kindergarten and 1st grade will begin attending Monday through Thursday. Remaining elementary grade levels (2nd, 3rd, 4th) will begin transitioning to 4 days of in-person attendance following the Kindergarten/1st grade provided that things continue to go well. We are currently looking at what is possible for our middle school and high school students and will share more information when we have a plan we have confidence in. Again, please know that we are striving to do more for more students within the guidelines. We are seeing some numbers rise in our region, so please continue to be mindful of hand hygiene, social distancing, and face coverings and if you're sick, stay at home. Thank you again for your efforts throughout the first part of this school year. Have a good and safe weekend,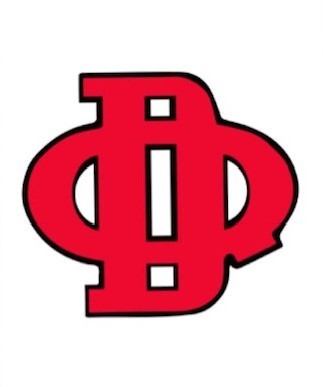 Congratulations to Mr. James for being selected as our Teacher of the Month for September. Mr. James has been with us for 19 years as a teacher and coach. He currently teaches 5th grade science and coaches softball and basketball.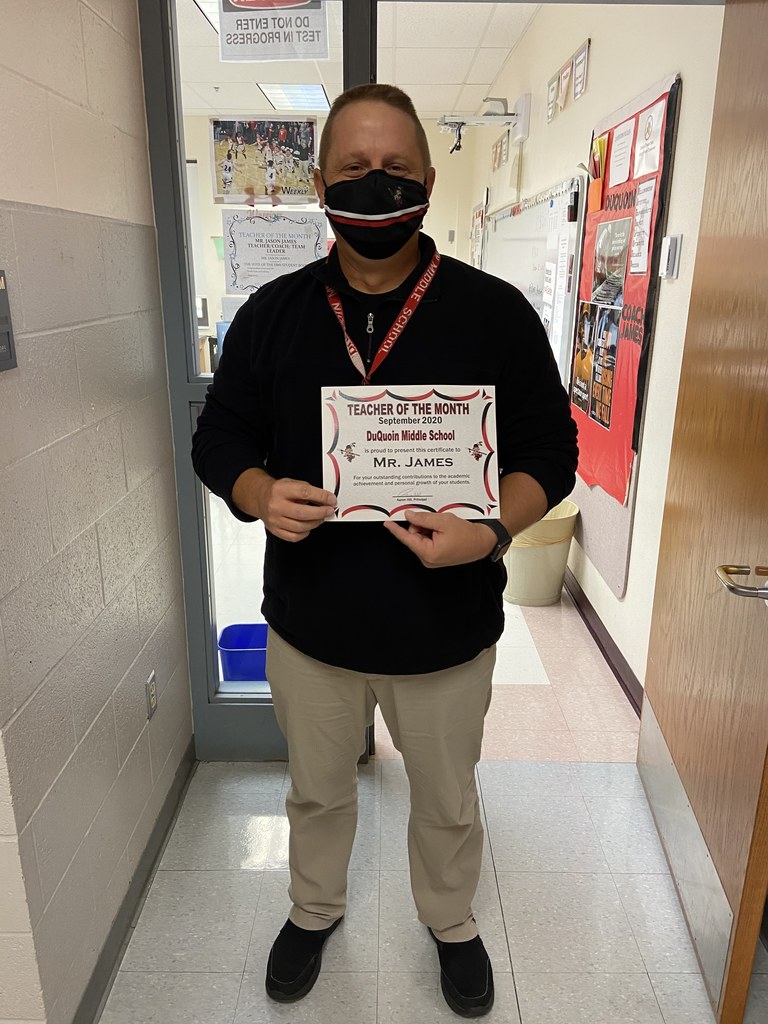 The Centerstone Agency's Parent Peers Empowering Parents group will meet on Tues., Sept. 29, on the topic of conflict resolution. PPEP meetings provide support, education and inspiration for all parents of Southern Illinois. See the image for details.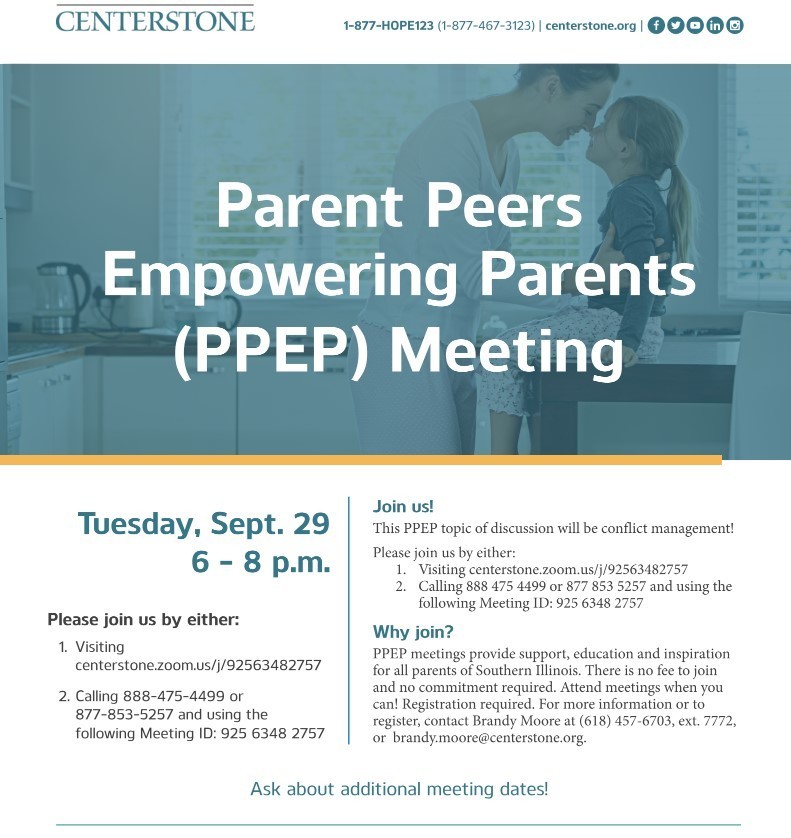 Du Quoin Elementary School - PTO Fall Fundraiser Begins: 09/14/2020 Ends: 09/28/2020 Watch for program information and ways to help our school next week. All sales will be online this year with ship to home items. Super easy to get involved! ~ PTO Officers and Principal Rea