Are you ready for a night of laughter and adventure? Look no further than the DuQuoin High School Theatre Department's production of "Robin Hood and His Merry Men" by Richard Gremel. Join us on March 31st and April 1st at 7:00 p.m. in the Hibbs Auditorium. Watch as Robin Hood and his band of misfits take on the tyrannical Prince John and Sheriff of Nottingham in this hilarious retelling of the classic story. Tickets are $5 and can be purchased at the door. Bring your family and friends and join us for a night of laughter and fun. We can't wait to see you there!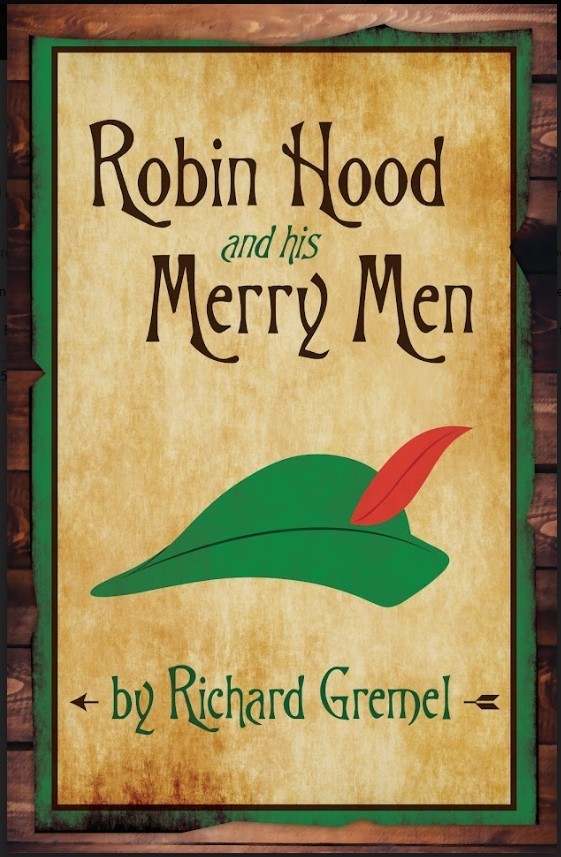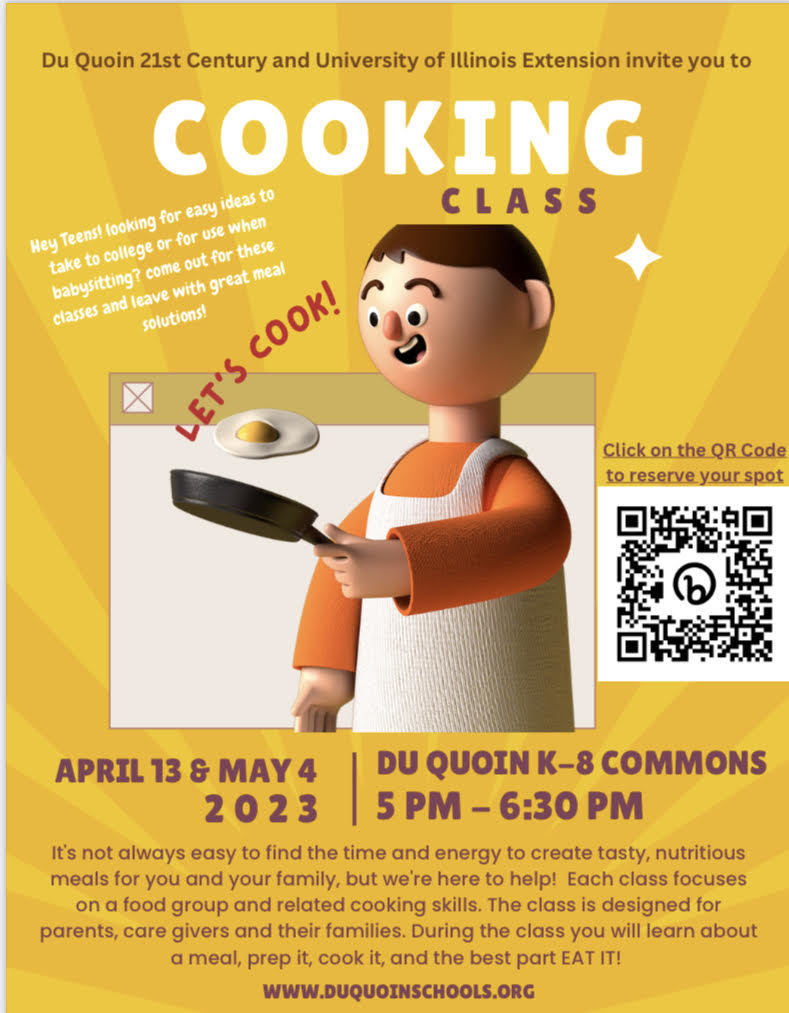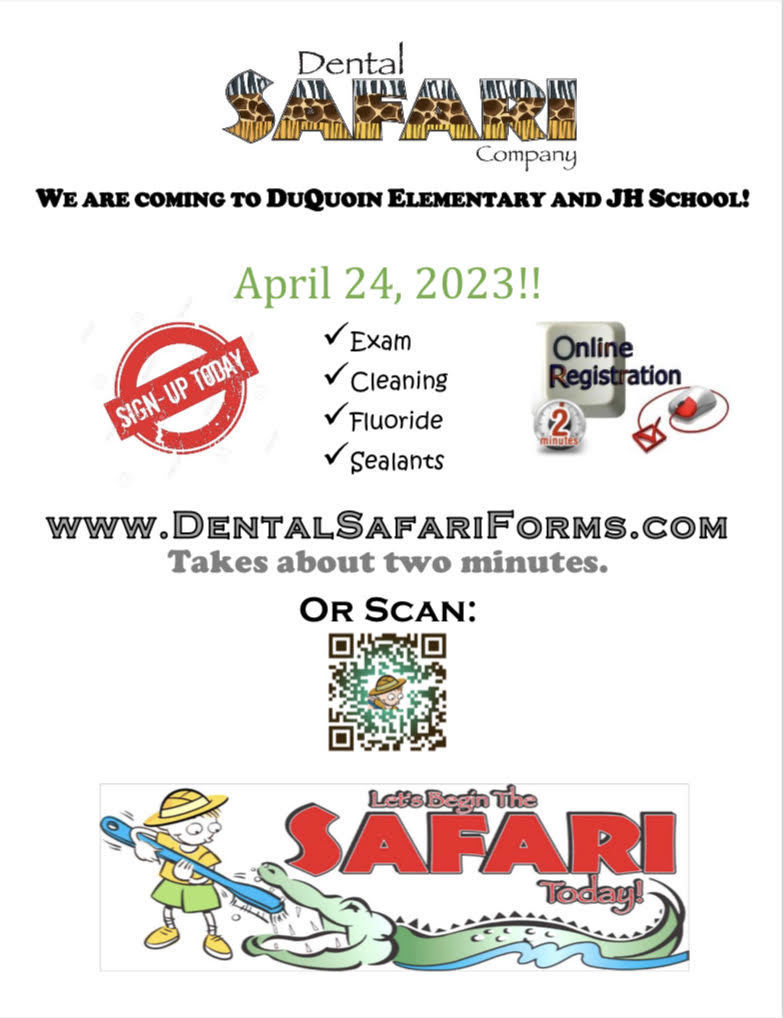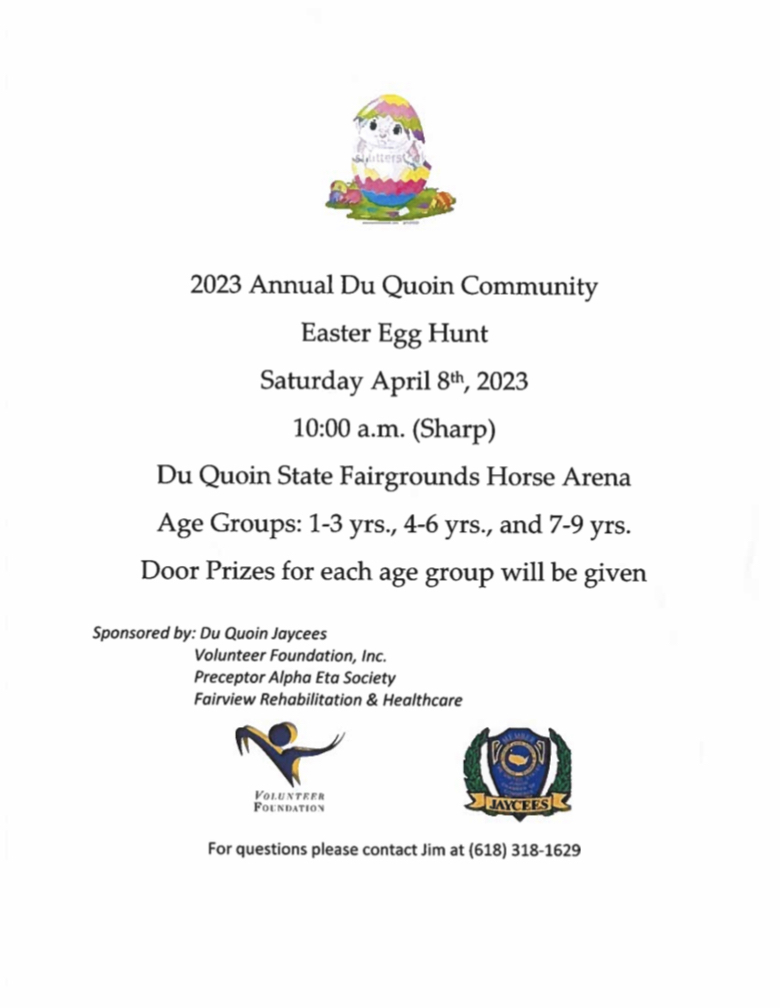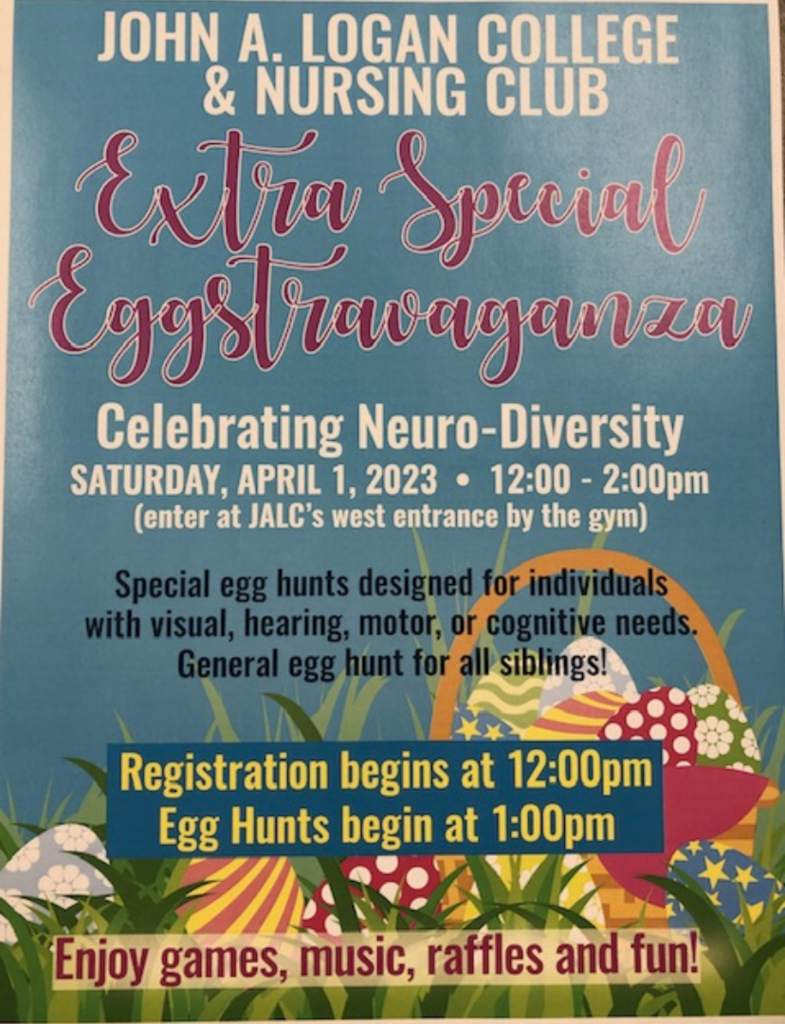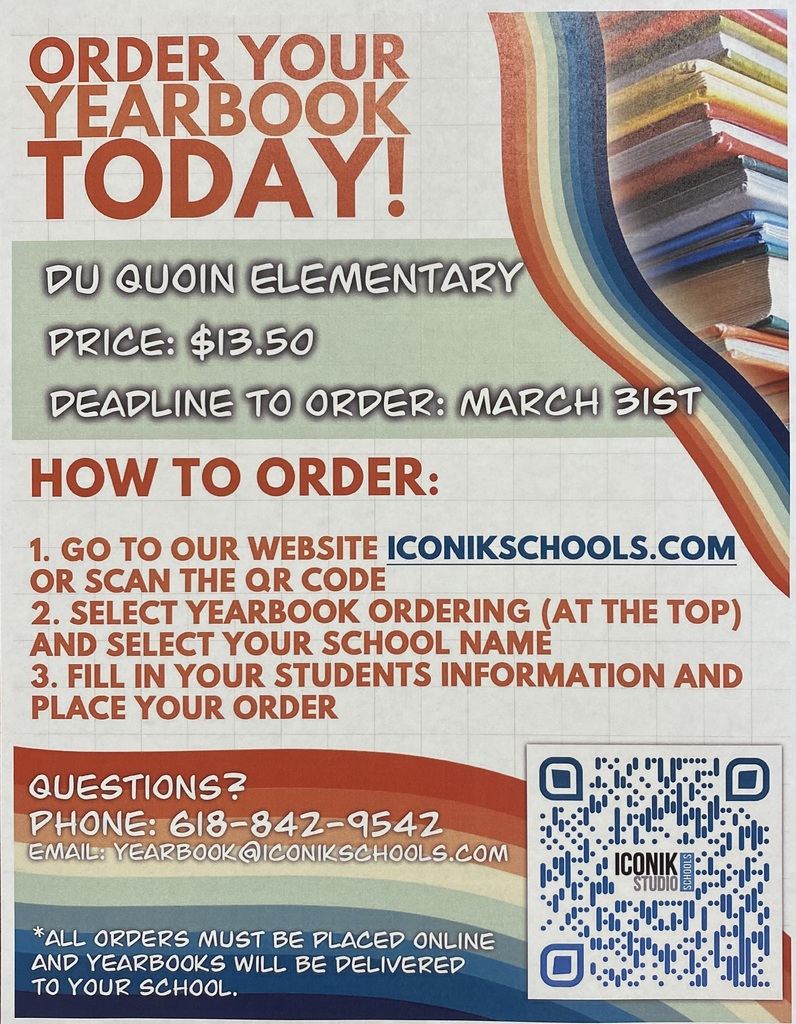 21st Century Announcement: The DES/DMS afterschool program is canceled tomorrow, Tuesday, March 21. Please send a note or contact the school at (618) 542-2646 if you need to make dismissal arrangements for Tuesday, March 21.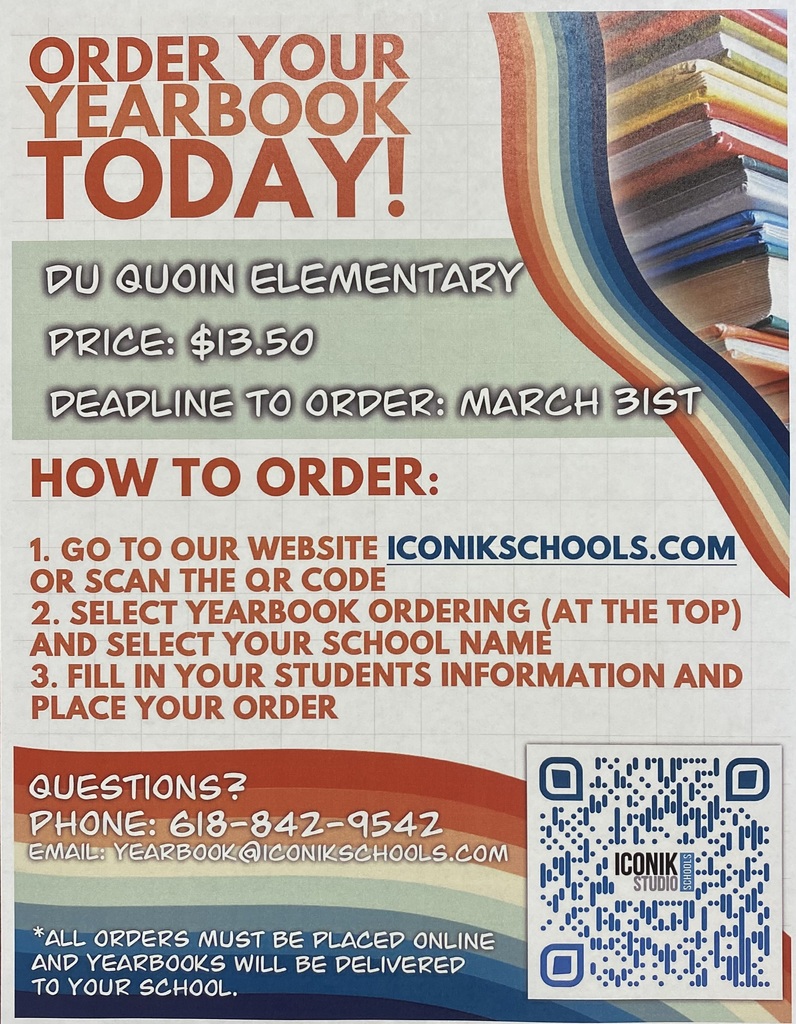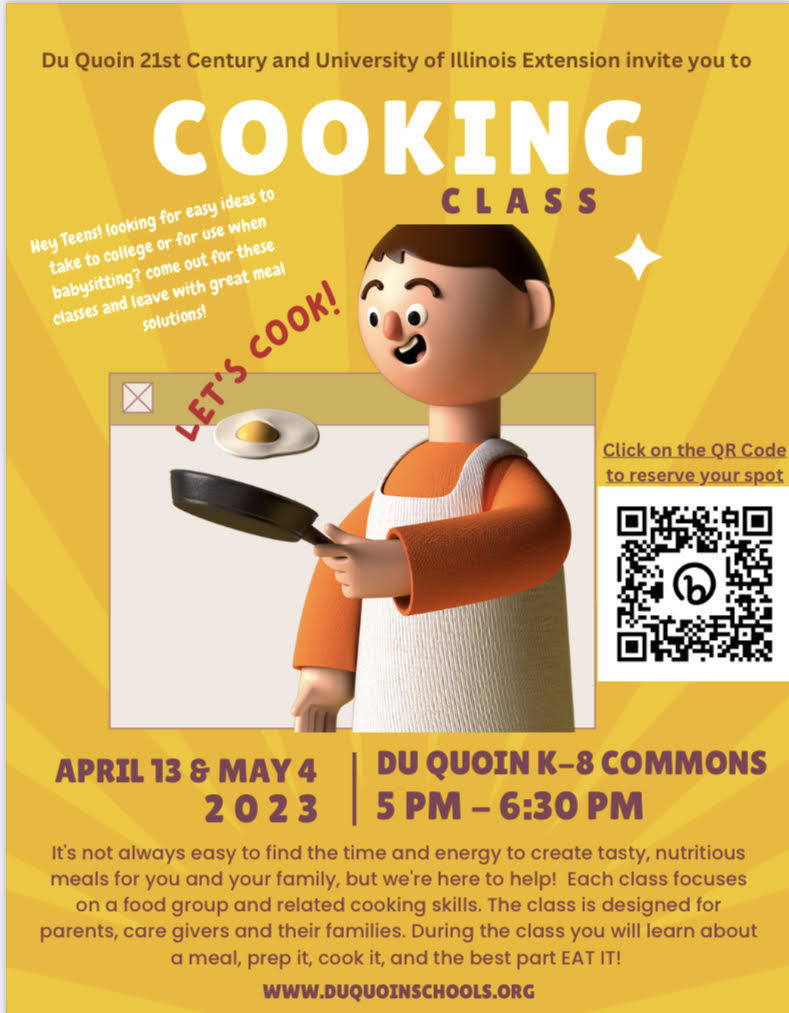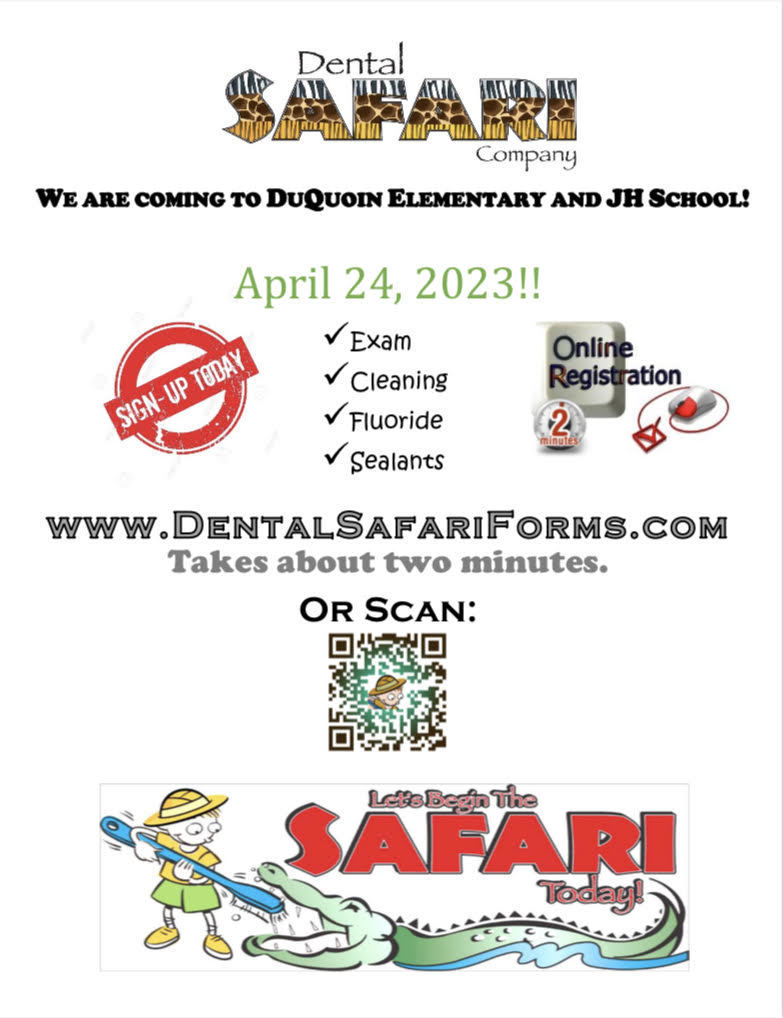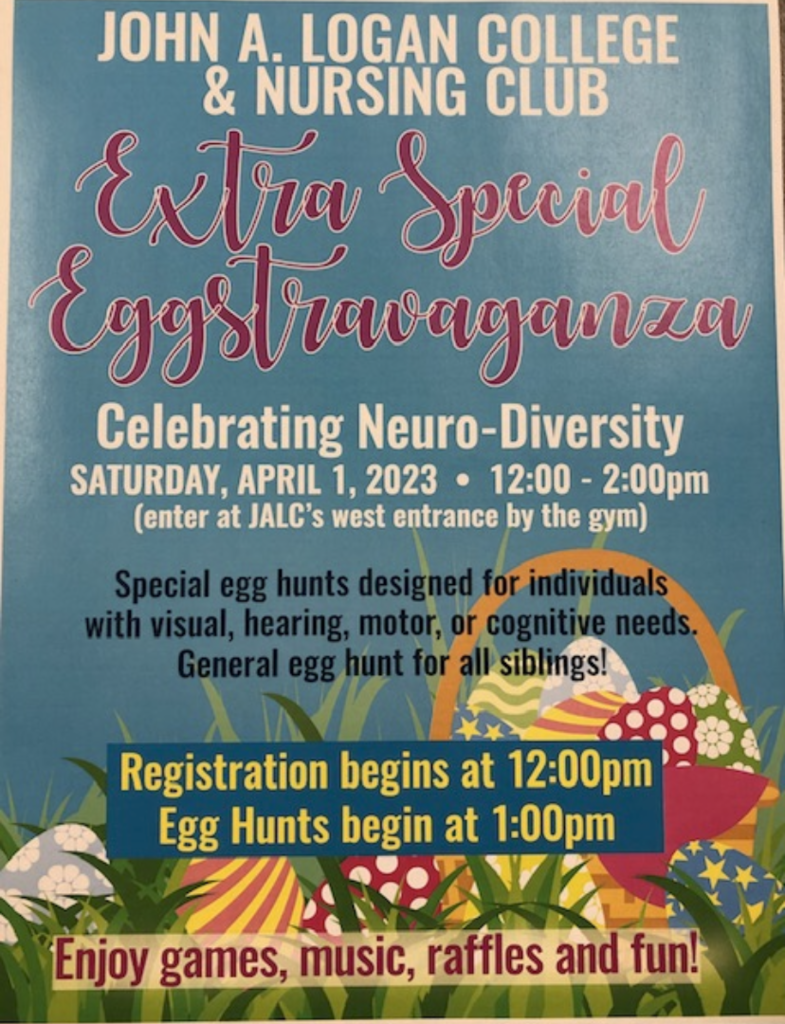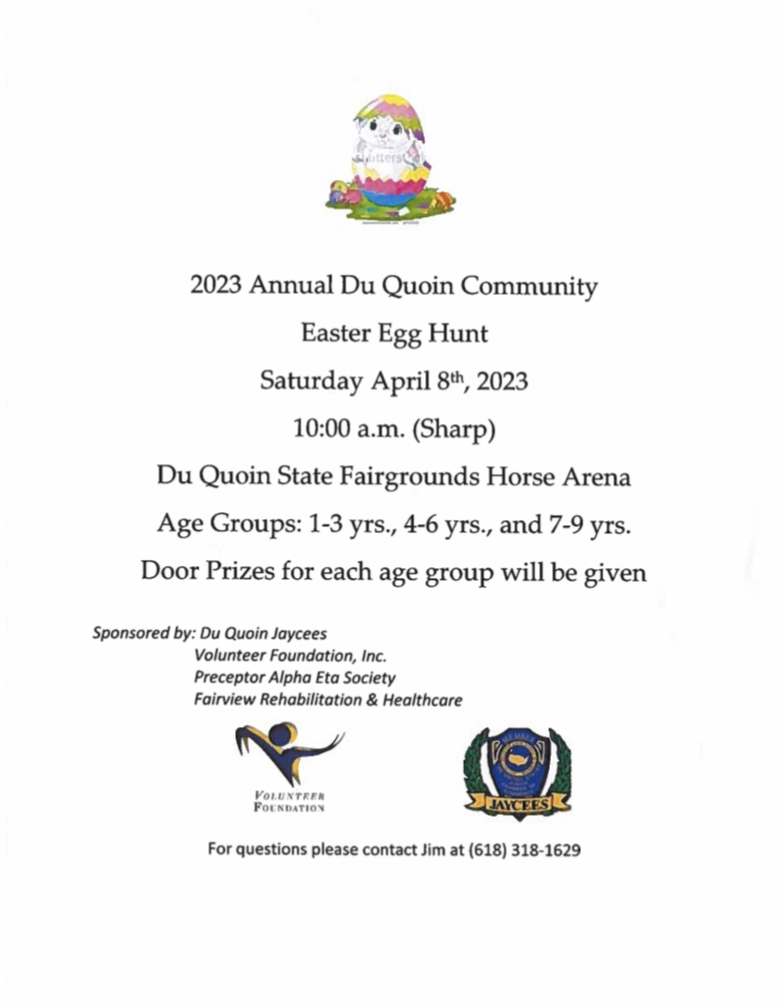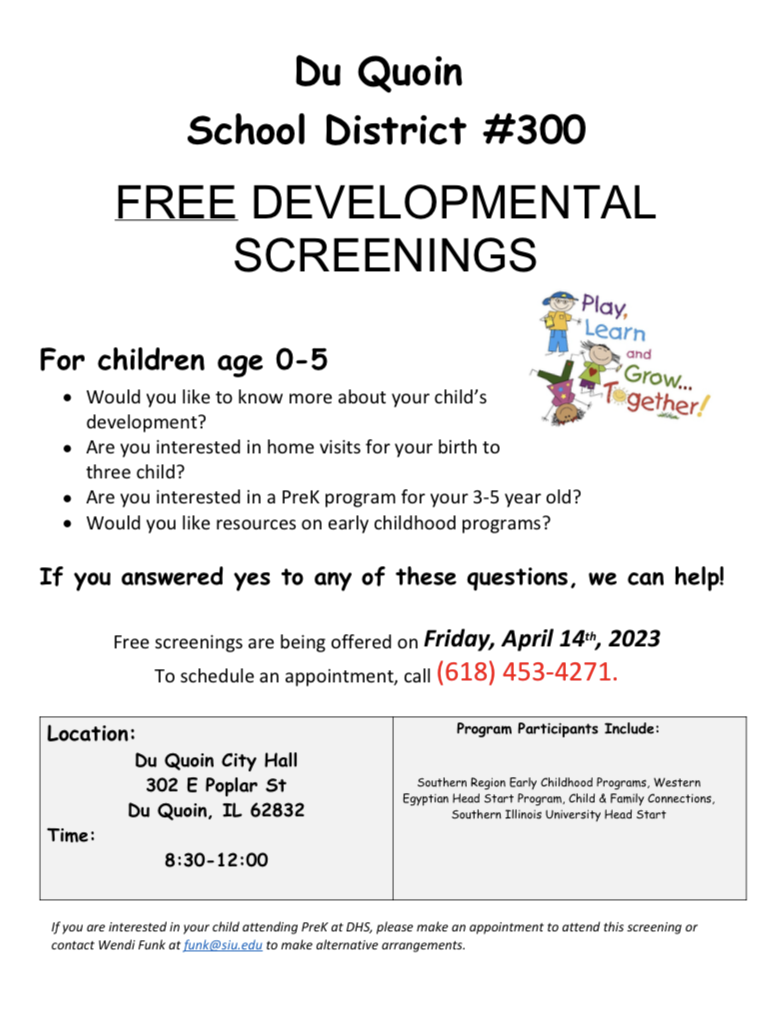 21st Century is proud to offer the Cooking Class with Mr. Landon Chandler from the University of Illinois Extension on Thursday, April 13 and May 4. These classes are free to the community and will be held in the K-8 building commons areas. This is a perfect family event and a wonderful opportunity for teens wanting to add to their babysitting employment portfolio. Oh, and high school students, what better way to get ready for college with these cooking ideas. Registration is open and classes are limited, so get enrolled today! Follow this link to reserve your seat at the table
https://bit.ly/21stcenturycooking
Contact Diana Rea with any questions.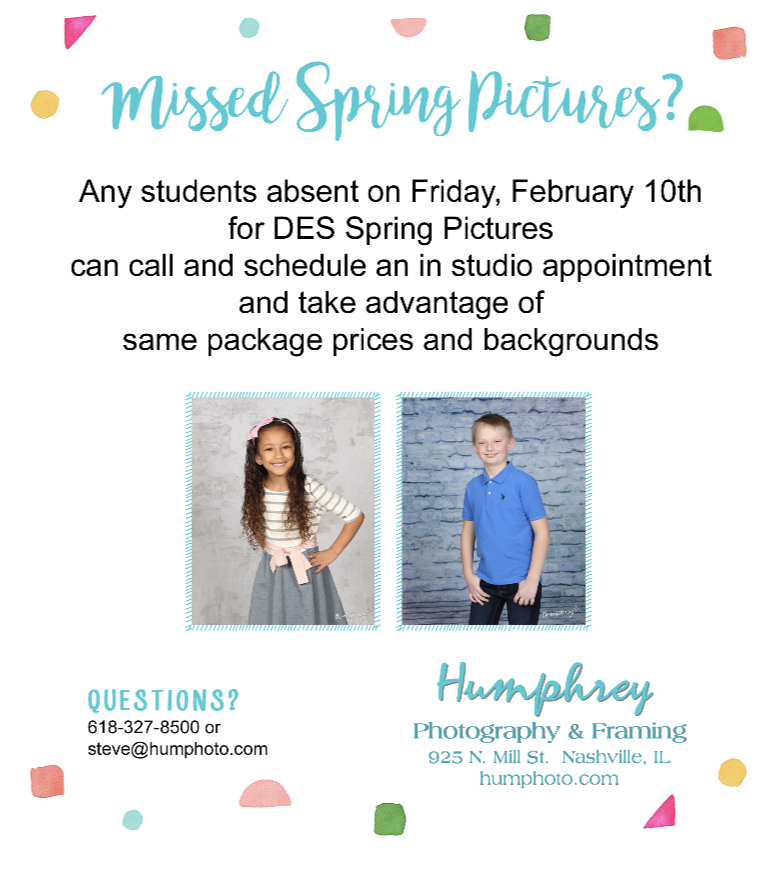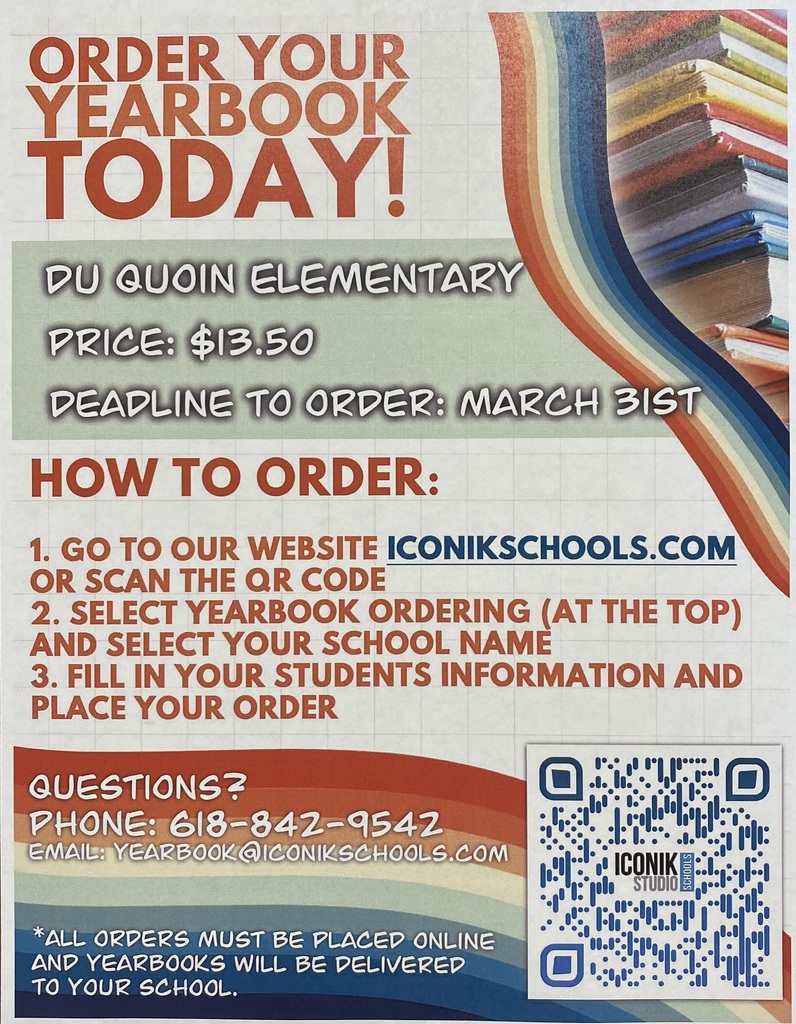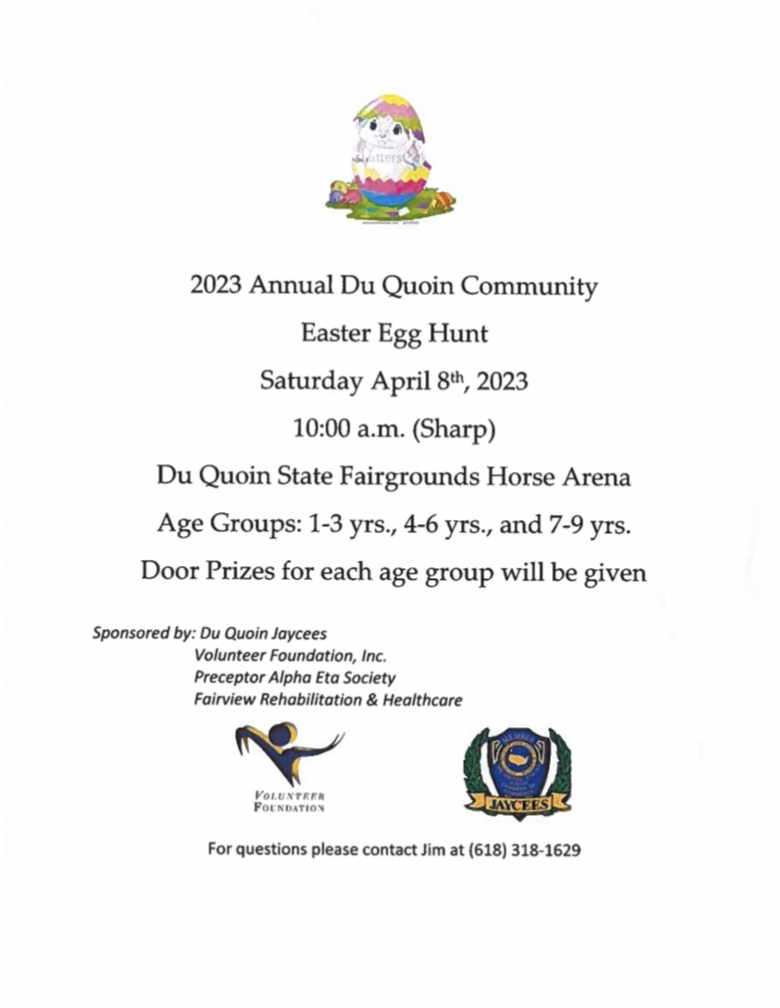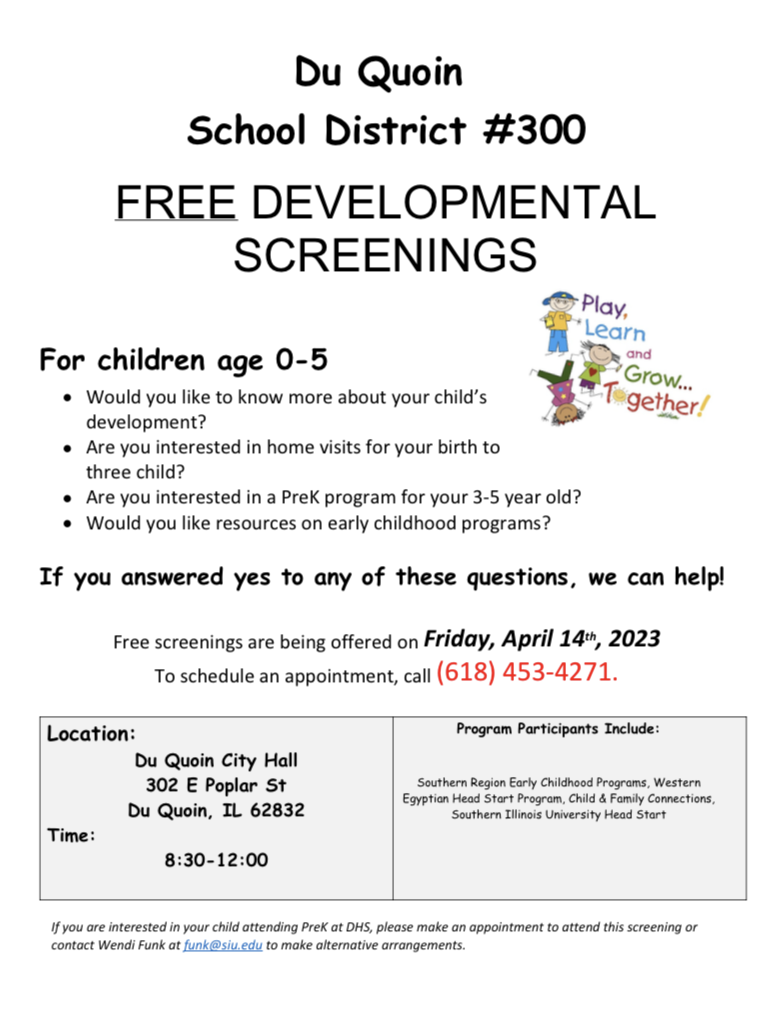 NEWS RELEASE Contact Person: Teresa Stacey Du Quoin High School 500 East South Du Quoin, IL 62832 (618) 542-4744 Extension 2108
tstacey@duquoinschools.org
DU QUOIN EDUCATION ASSOCIATION TO AWARD SCHOLARSHIP The Du Quoin Education Association is awarding a $500 scholarship for the 27th time in the spring of 2023. The funds were raised from contributions by Du Quoin Education Association members, District 300 teachers. More than $12,000 has been awarded over the past 25 years. The requirements are: graduate of Du Quoin High School or son/daughter of a DEA member, accepted into a College of Education program, and attained junior standing in college. Priority will be given to a son/daughter of a DEA member. Applications are available from DEA Scholarship Chair Mrs. Teresa Stacey, Du Quoin High School, 500 East South, Du Quoin, IL 62832, (618) 542-4774 Extension 2108,
tstacey@duquoinschools.org
, or the Guidance Office at Du Quoin High School. The deadline for this year's application packet is April 20, 2023.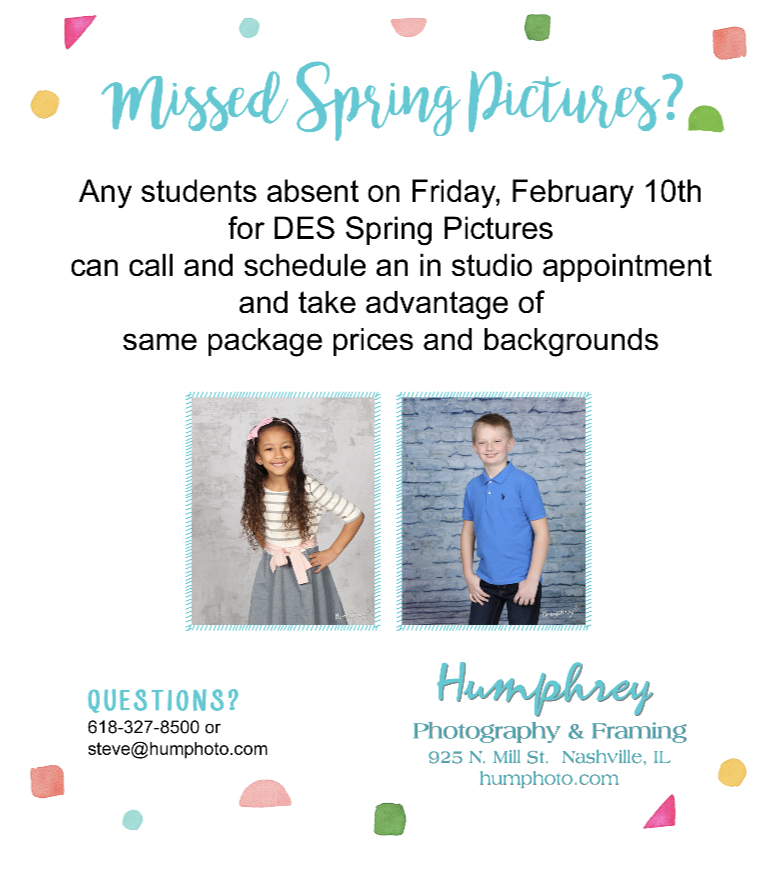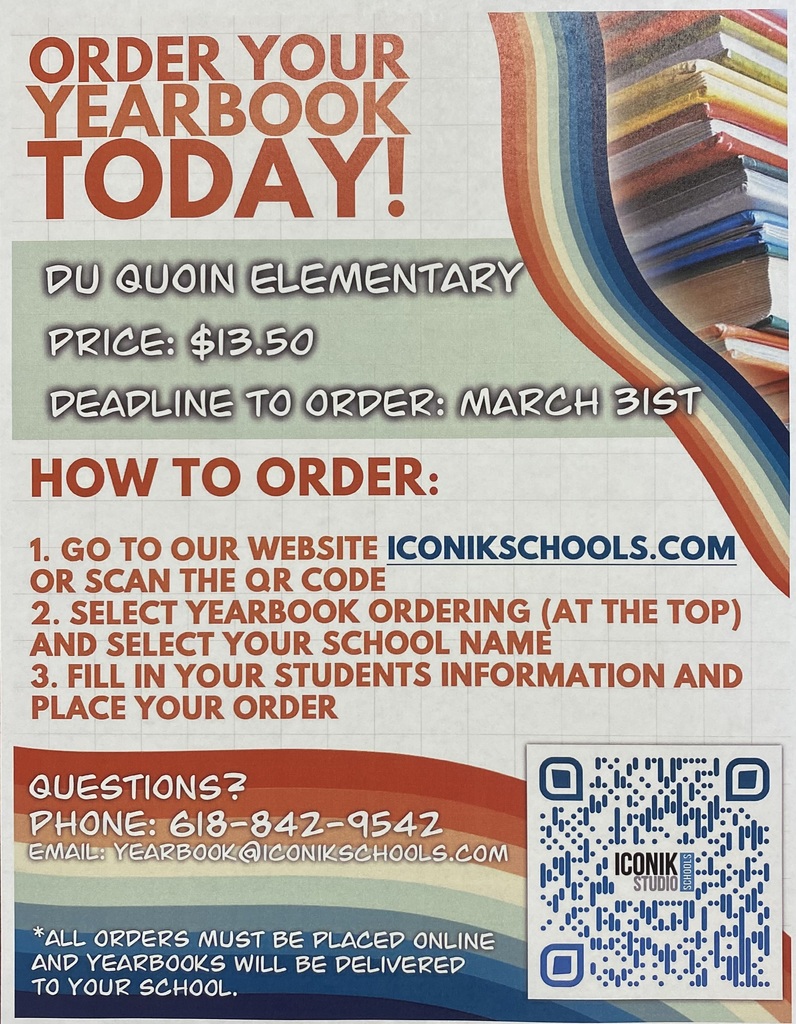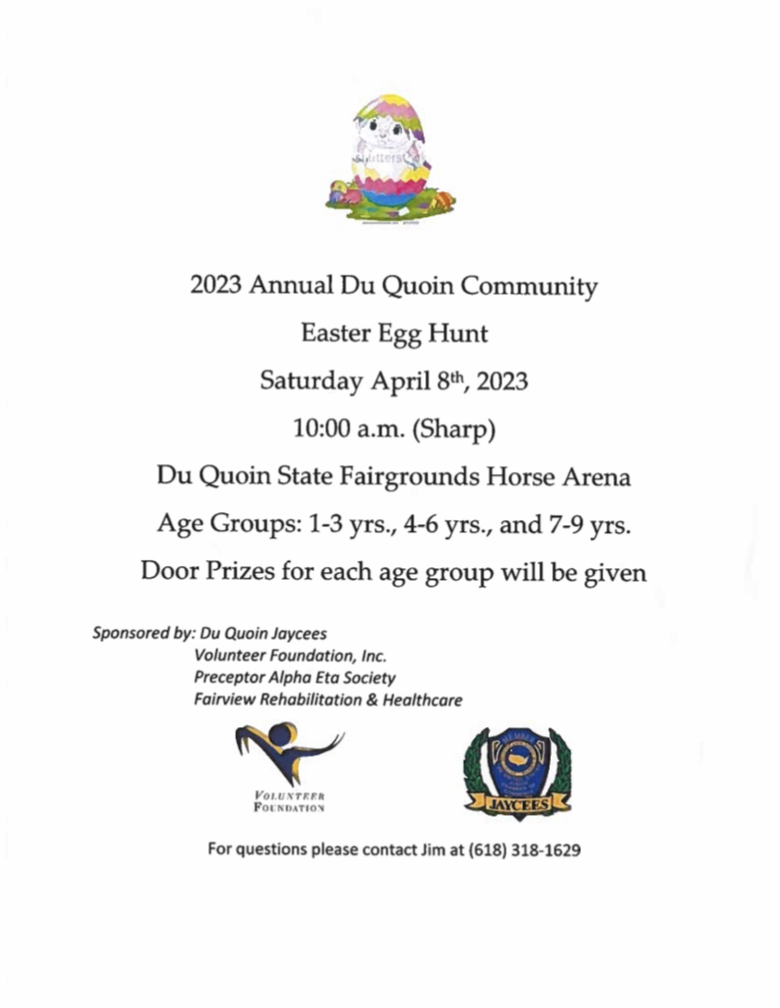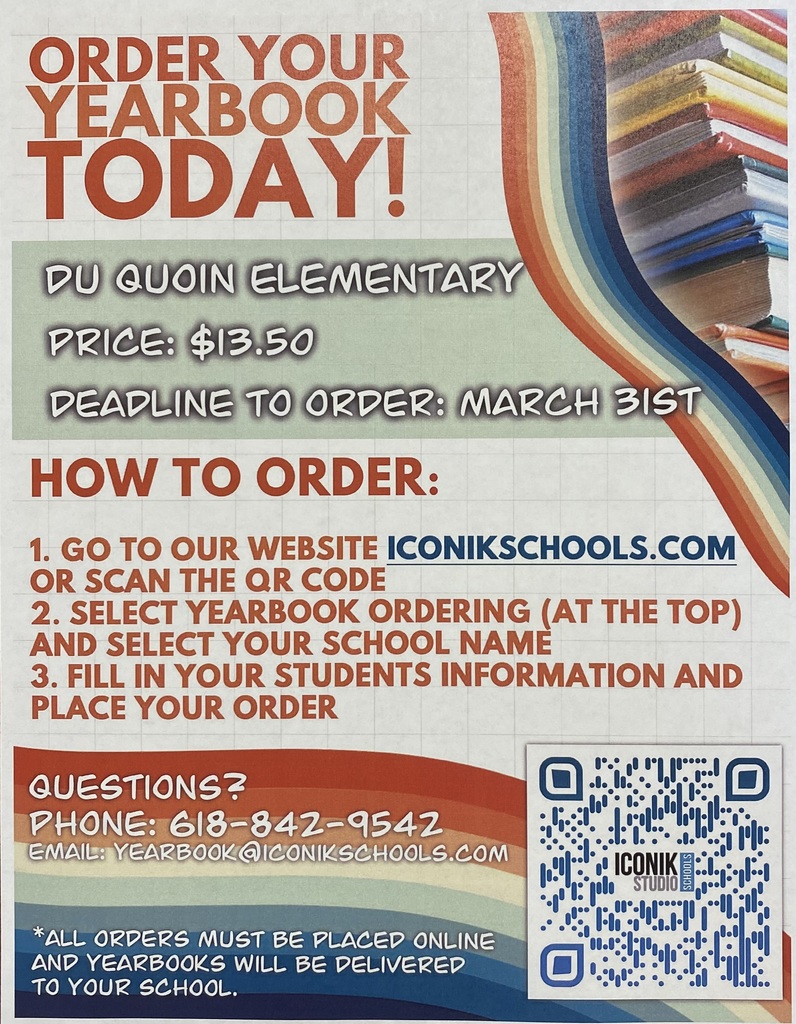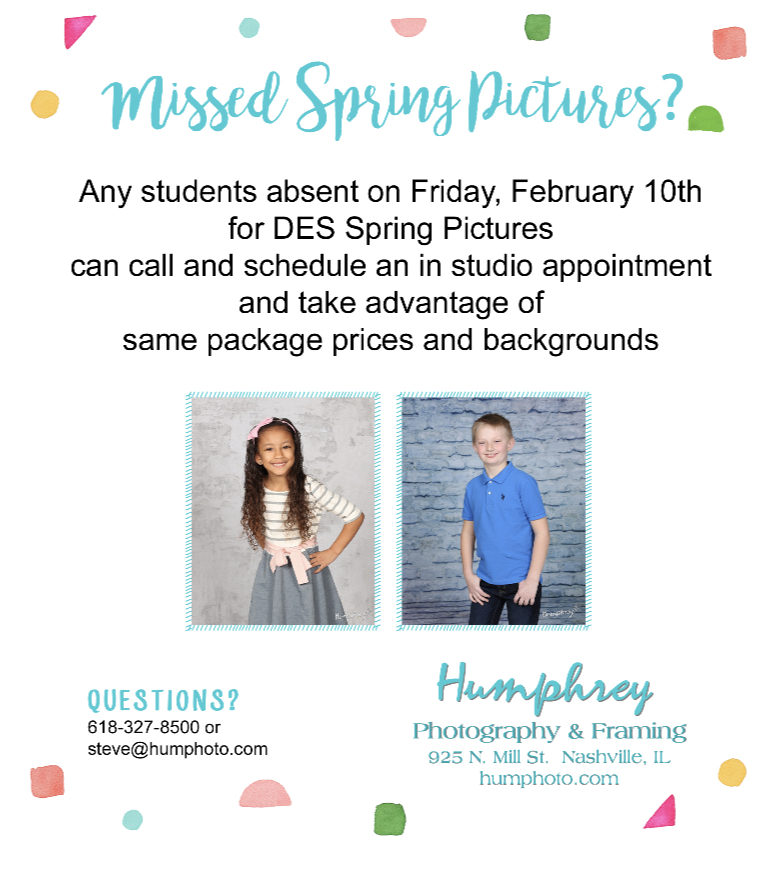 Fourth day of ROE 30 Brain Games, and another successful day for Du Quoin students! Today 3rd-4th grade teams competed covering a variety of subject, including art, trivia, math and engineering challenges. Participating students included Charlotte Furlow, Thomas Foster, Nixon Porter, Sofie Williams, Micheal Draege, Naomi Davison, Marlee Engelmann, and Holden Harsy. The team of Nixon, Sofie, Holden and Marlee placed 2nd advancing on to the regional competition in April. Good work kids, we are proud of your hard work and achievements!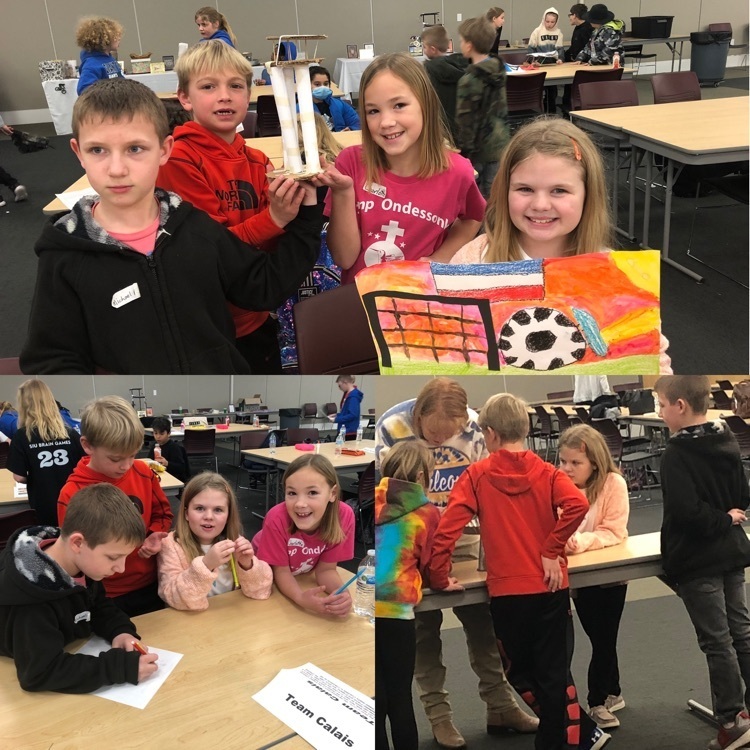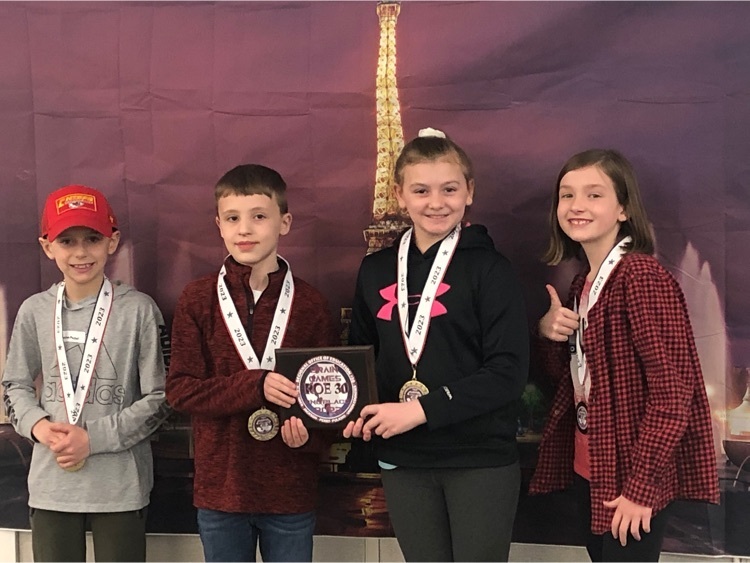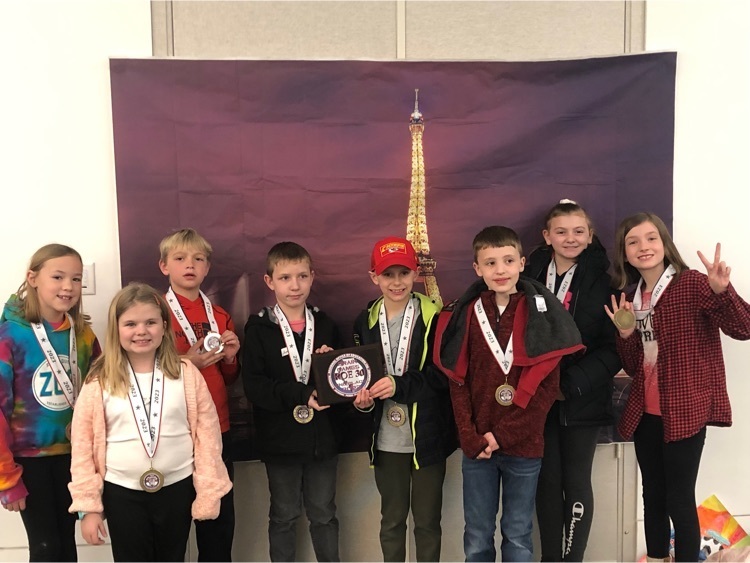 The winning streak continues for Du Quoin CUSD 300 from the Brain Games hosted by ROE30. 5th-6th competition was held today and both teams placed in the top six out of 17 teams, advancing on to regional play in April. Great teamwork and congratulations on achieving 4th place: Bella Richardson, Aubrey Watson, Jace Davis, and Noah Koehn, and 6th place: Kylie Davis, Ashlyn Strode, Tucker Wright, Harrison Still!

The good news continues from the Brain Games for Du Quoin CUSD 300. Students from 7th and 8th grade competed Wednesday, Feb. 15 with another team advancing on to regional championships. Students participating included Reece DeHart, Gannyn Funk, Brookelyn Emrich, Beckett File, Anna Phipps, Gavin McCowen, Charlee Pursell and Josh Vancil. Congratulations Anna, Gannyn, Gavin and Reese who came away with 1st place overall among a tough contest of 27 teams. Good work everyone and good luck to the advancing team!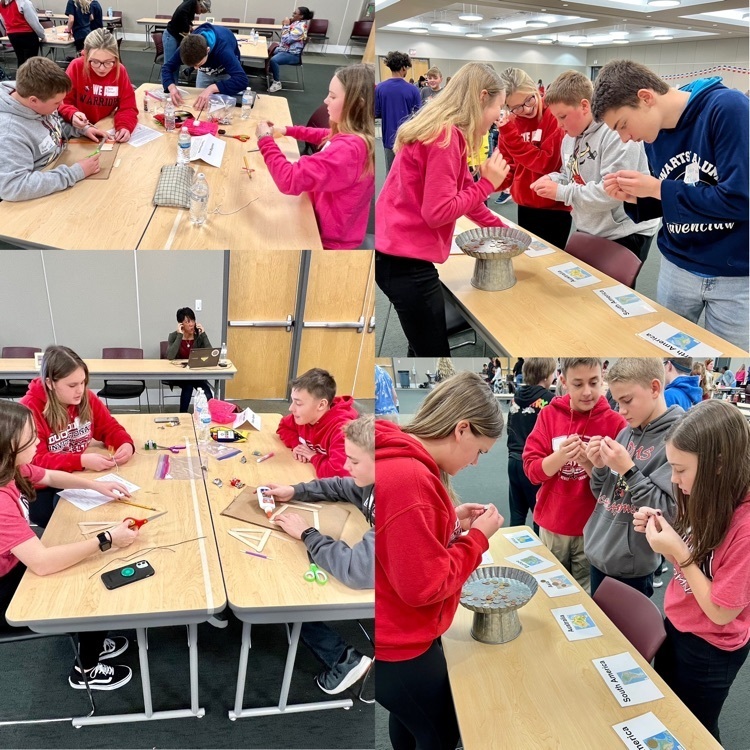 Congratulations to Ella West, Katlin Tripp, MacKenzie Edward, and Najjar Khalil! Their team received 4th place at the ROE 30 Brain Games Competition, advancing on to the regional round in April. The other high school team competing today included McKenzie Pearl, Aaron Fikuart, Xander Ingram, and Isla Calderon. Good work everyone and good luck at the next Brain Games!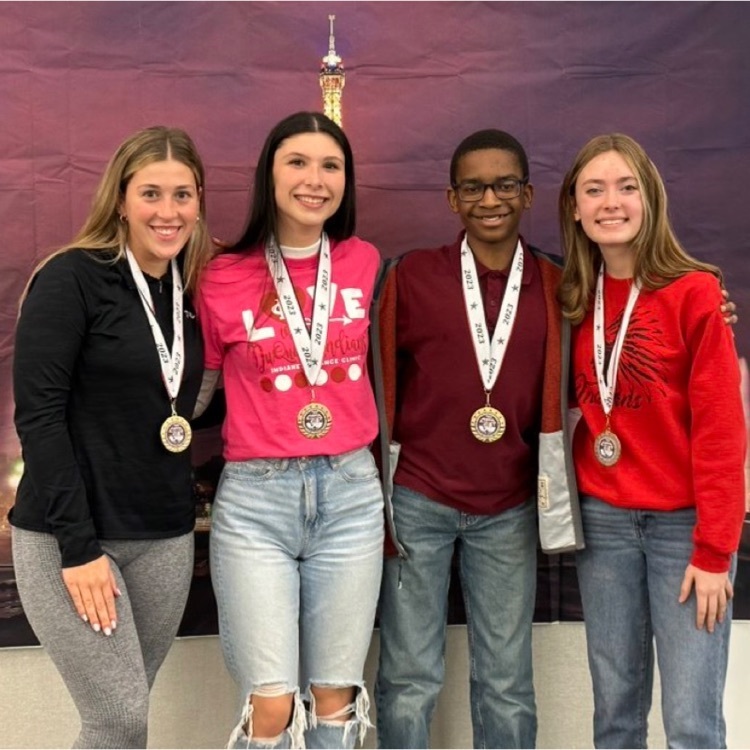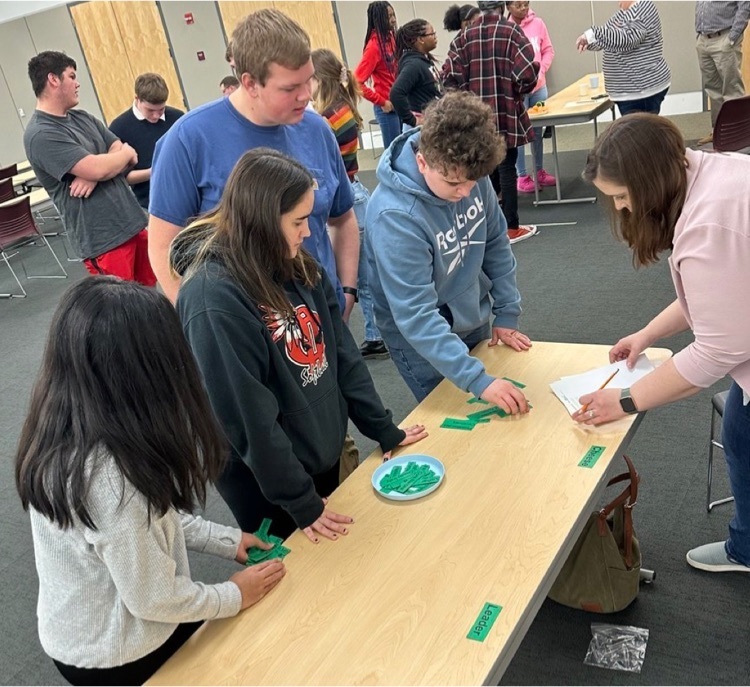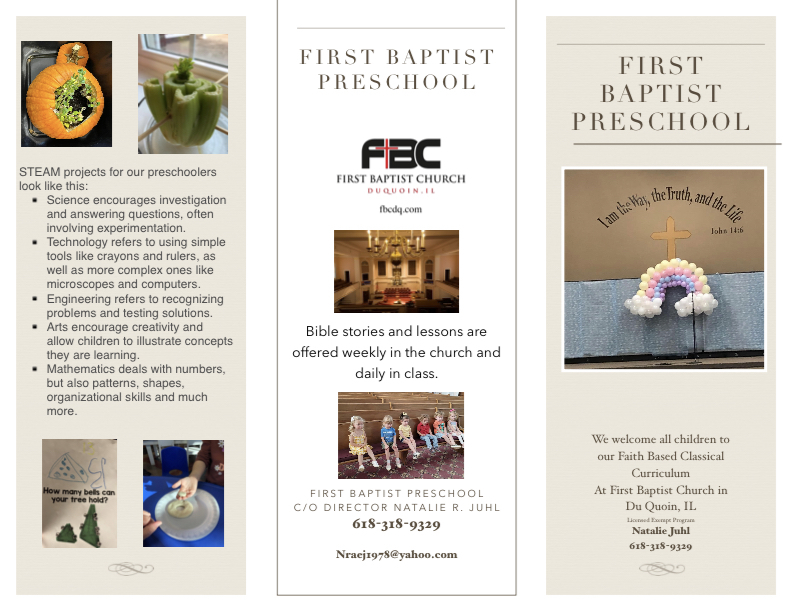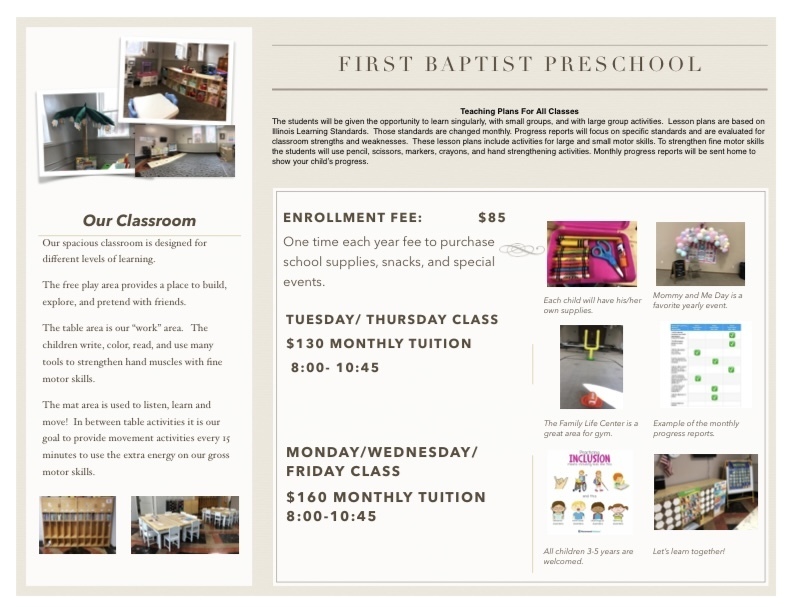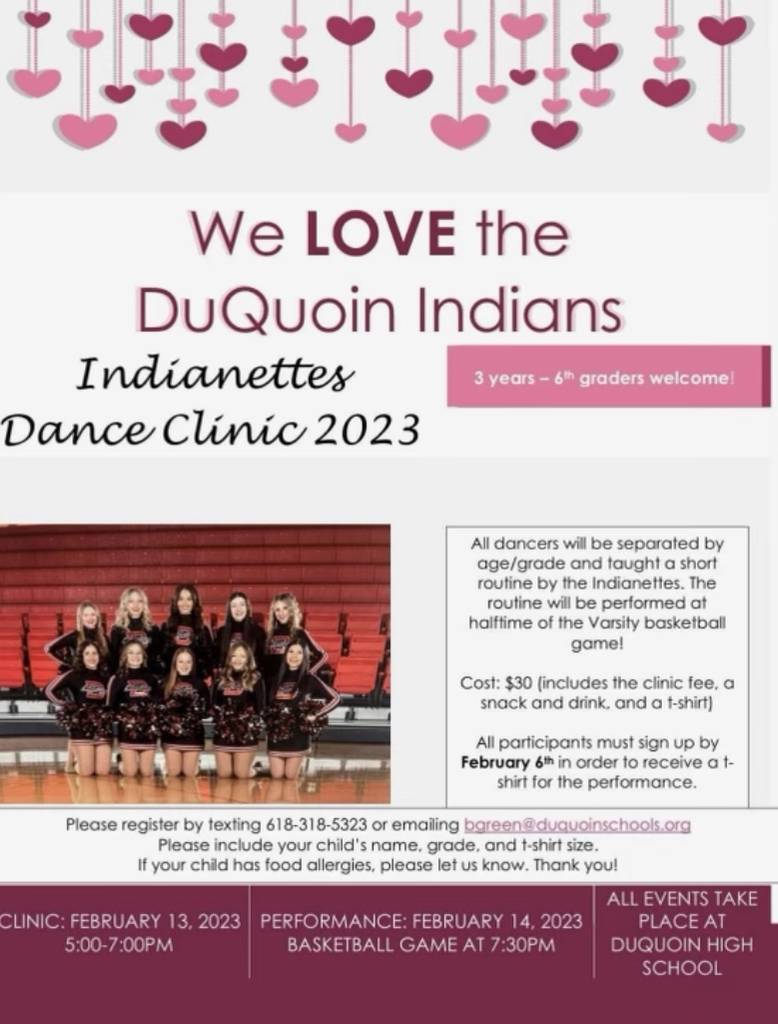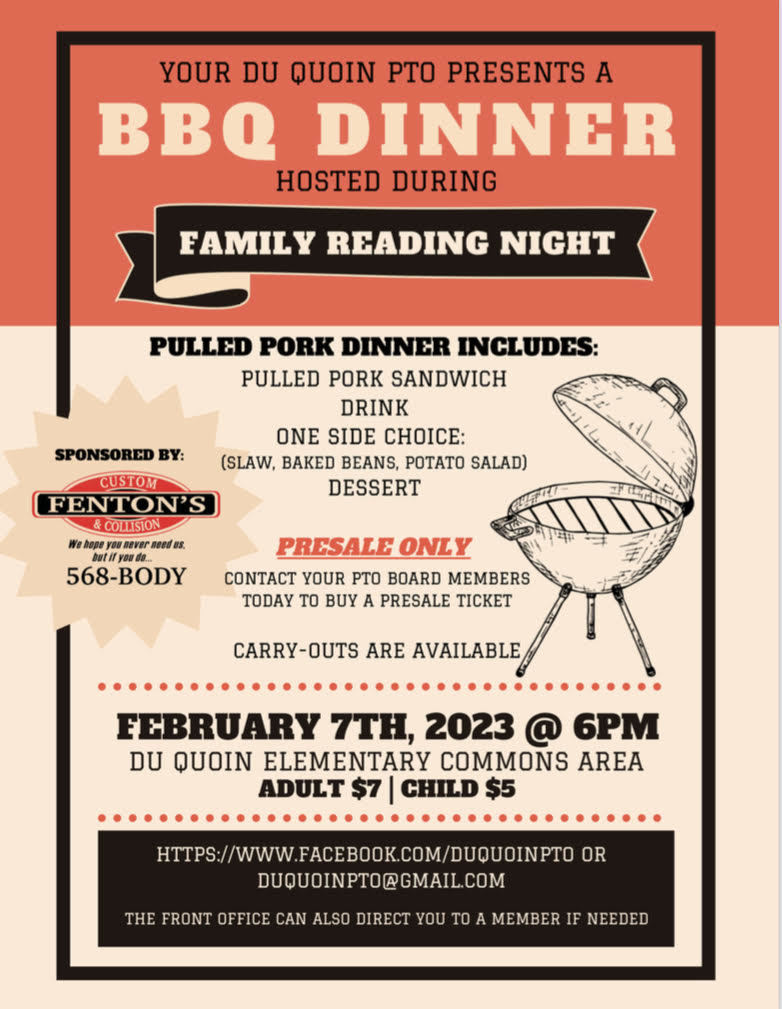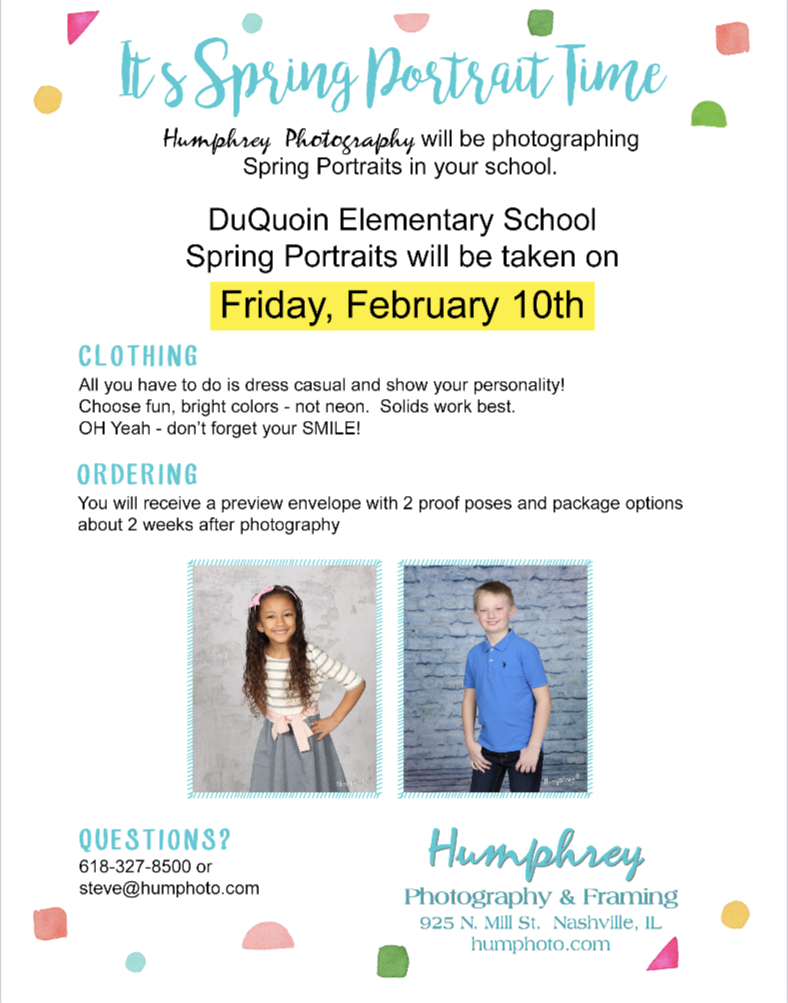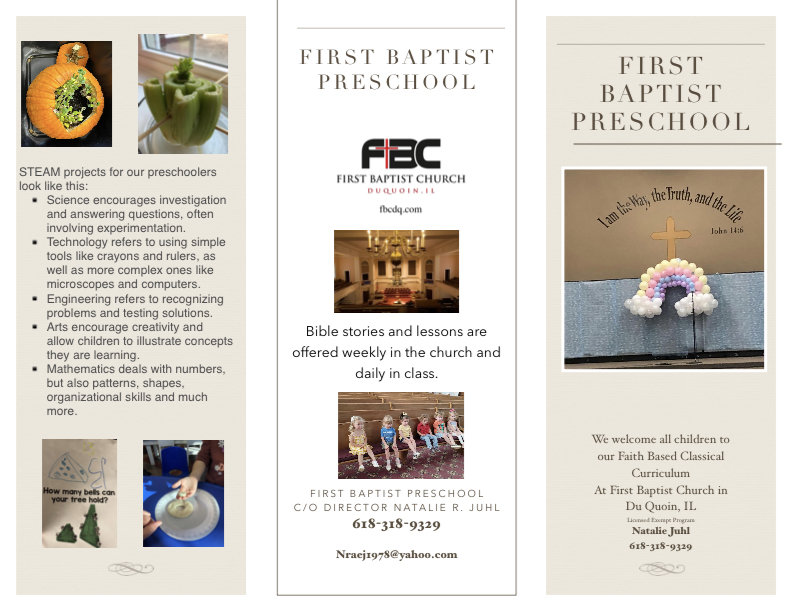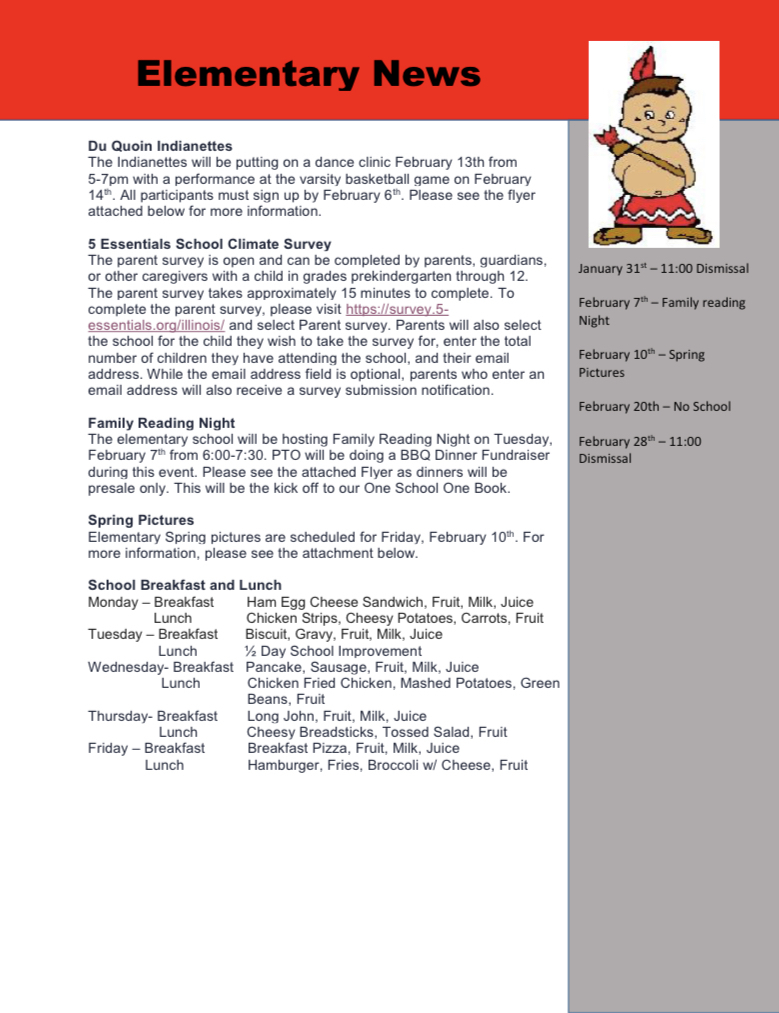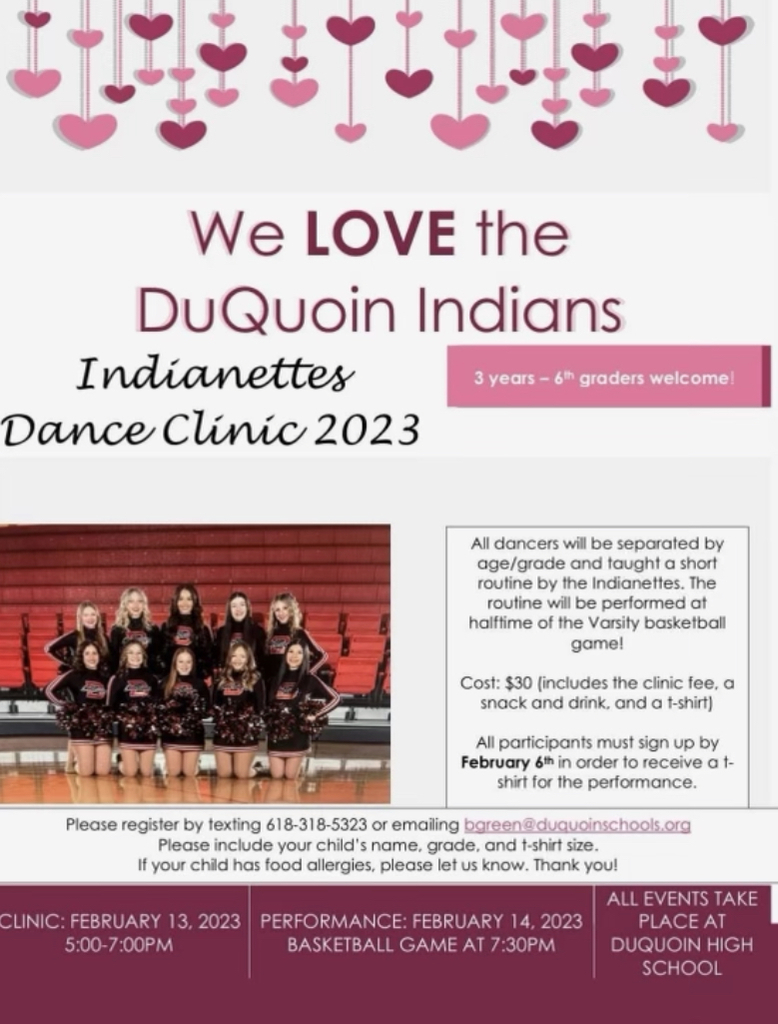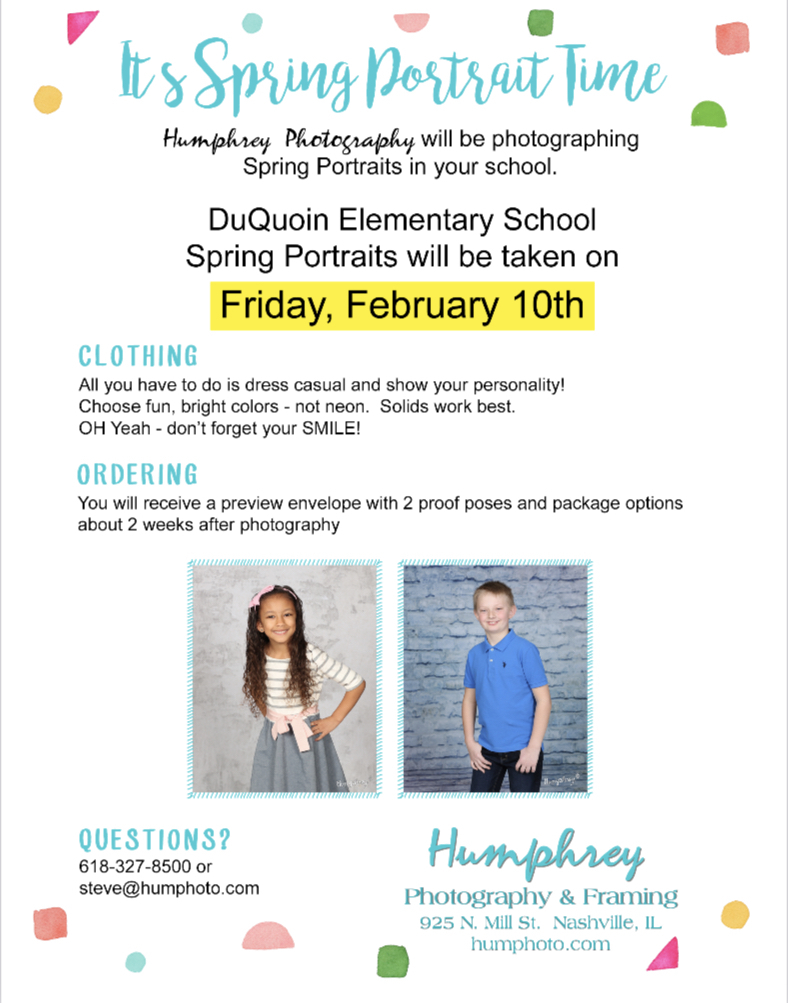 District 300 schools will not be in session today due to the winter storm. Everyone be safe.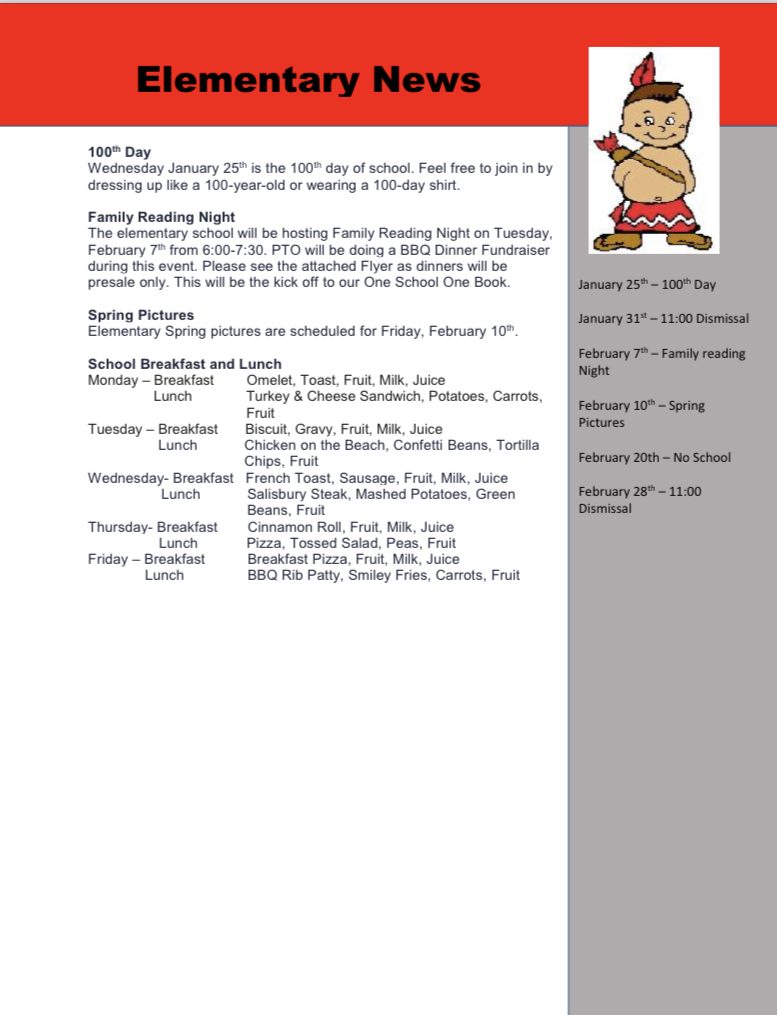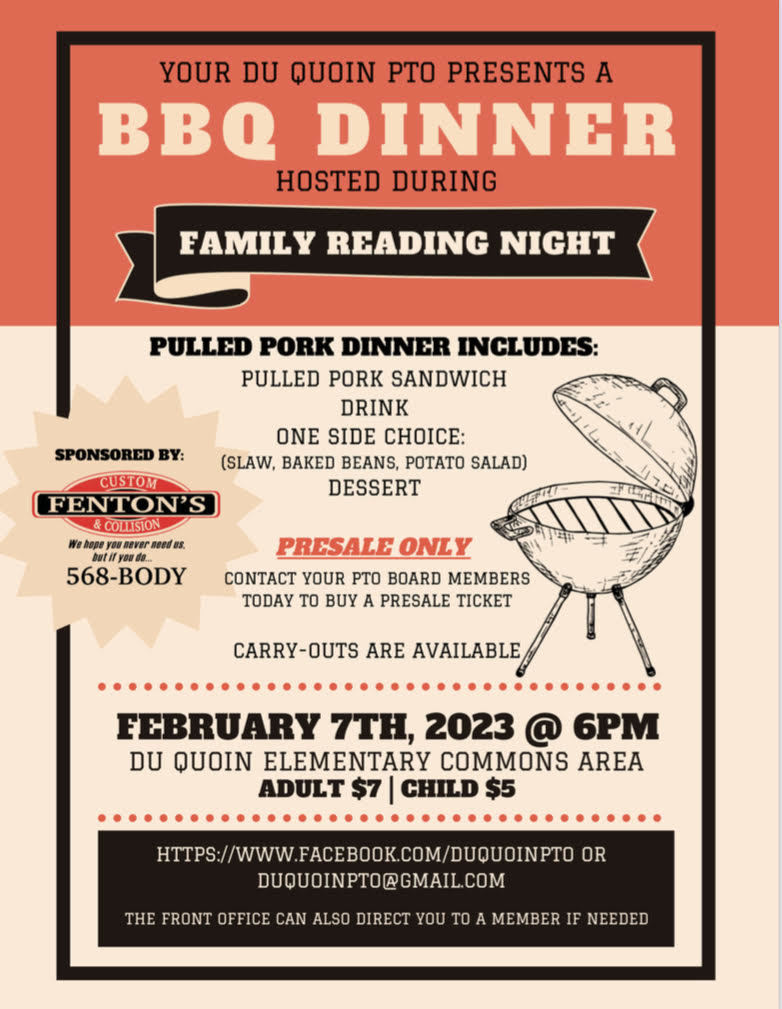 January 10, 2023 Board President Brian Rodely has cancelled the special meeting of the Board of Education which was scheduled for Wednesday, January 11, 2023 due to a lack of a quorum available for the meeting.