Du Quoin District 300 schools will be returning to our regular dismissal times next week (the week of January 24). While COVID numbers continue to impact us, we have thankfully seen improvement from last week. We understand that changes in our schedule can be challenging to deal with for families and we appreciate your patience and flexibility. Thank you

The 21st Century after school program will be in operation next week, Jan. 18-20, beginning at the 2PM early dismissal. Program dismissal will be at 5:15 PM time. More details can be read in the following 21st Century news.
https://www.duquoinschools.org/article/628423

District 300 Families, As many of you know, COVID is impacting our faculty, staff, and students significantly right now. We have been piecemealing our way through each day this week with the help of our faculty/staff and we are going to do whatever it takes to get through our school day on Thursday. On Friday, Jan. 14, we will be using an Emergency Day in light of the increasing impacts of COVID. Friday will be treated as an Emergency Day (as a snow day would be). There will not be remote learning activities on Friday. We hope this time will allow for some recuperation among families and have our faculty/staff in a healthier place to begin the new week. If you have any questions, please reach out to your child's school during regular school hours. Thank you




JOB POSTING: Instructional Aide Position We are currently seeking applicants for an instructional aide position which will serve students at our elementary school. This is a full-time position and individual health insurance is provided to our employees. Applicants for the instructional aide must meet the qualifications to be a school paraprofessional in Illinois. Those qualifications are as follows: - At least 19 years of age - ONE of the following: -Associate's degree or higher -60 semester hours of coursework -High School Diploma or GED and a score of 460 or higher on the ETS Parapro -High School Diploma or GED and the following scores on the ACT Workkeys: Applied Mathematics/Applied Math (with a score of 4) Reading for information/Workplace Documents (with a score of 4) To apply, please complete a Support Staff Application. A District 300 Support Staff Application can be accessed and downloaded from our website at this link:
https://www.duquoinschools.org/browse/53919
. Applications may be returned by e-mail to Administrative Assistant Denise Hirsch at
dhirsch@duquoinschools.org
or turned in at the District Office at 845 E. Jackson St. Applications should be turned in by 3:00 PM on Monday, November 22, 2021. If you have any questions regarding the position, please call the Du Quoin CUSD 300 office at 542-3856.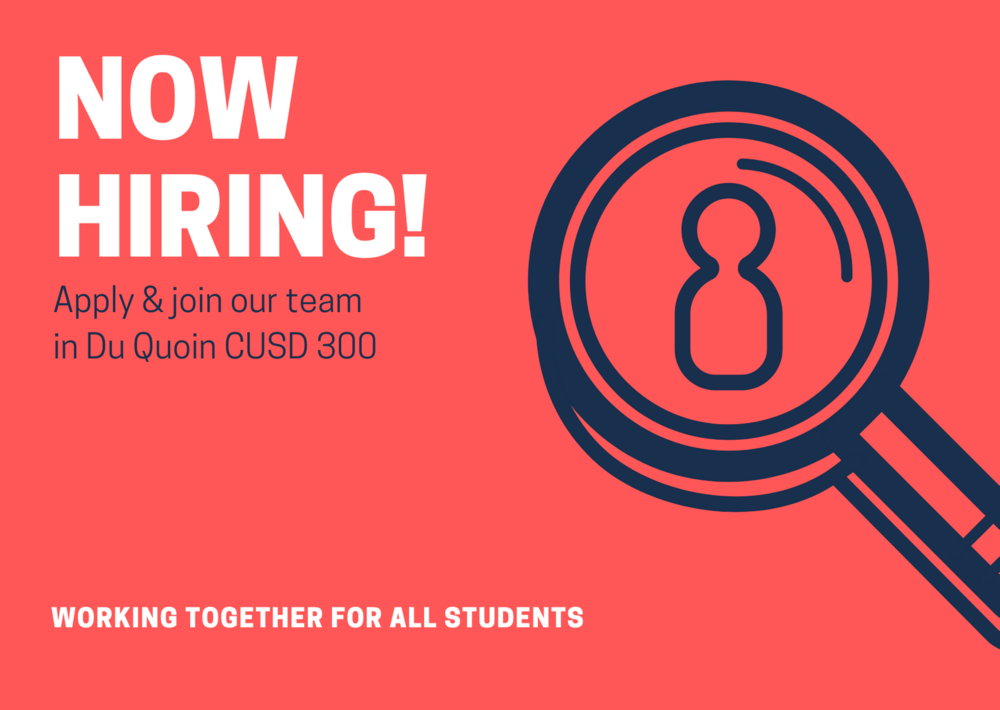 Du Quoin High School FCCLA is planning a free food giveaway for World Kindness Day. FCCLA will be helping 100 families by handing out gift cards to be used at a local grocery store. Where: Du Quoin High School When: November 12, 2021 Time: 7:15--7:45 AM. The goal of this event is to hand out 100 gift cards to families to help with groceries. Last year we handed out the actual food, this year we are giving gift cards so the recipients can choose what they need in their home. Our FCCLA had an awesome fundraiser this fall and we want to give back to our community. World Kindness Day just seemed to be a good day to do this. FCCLA stands for Family, Career and Community Leaders of America and is the student organization of the Family & Consumer Science Department at Du Quoin High School. The student organization is headed by an officer team of Lexi Cobin, Lauren Bauman, Addi Darnell, Ella West, Avrey McClanahan, Delainey Griffin, Madison Soto and Anaida Melendez. There are about 50 members in the DHS FCCLA organization.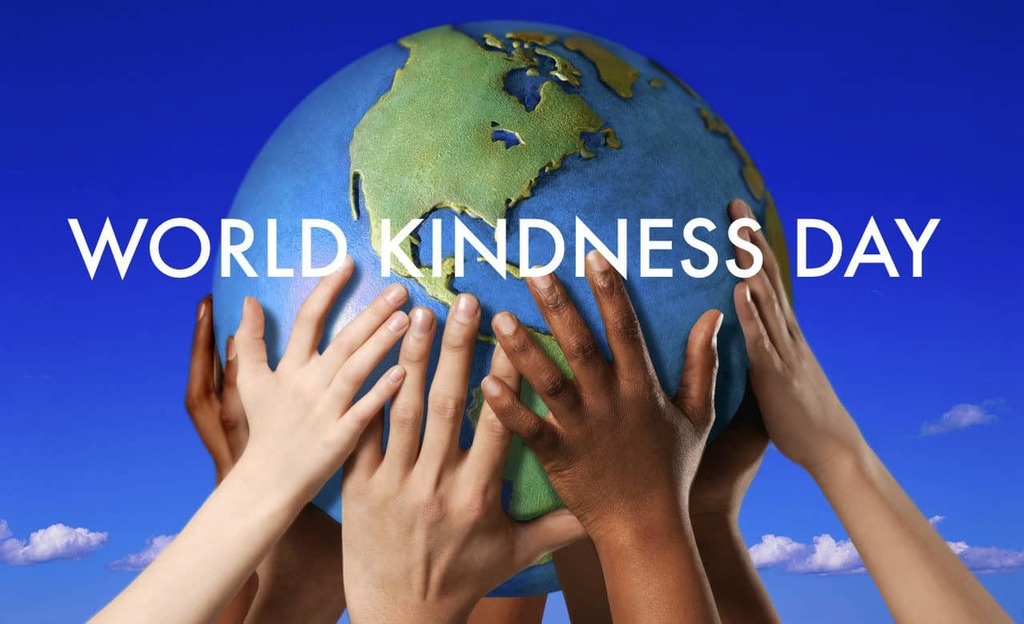 11:00 Dismissal Tomorrow, Friday Sept. 24 There will be no late chicken bus to the Youth Club.

School transportation companies and school districts are experiencing driver shortages across the country. While big city districts get the news headlines, small town school districts are also facing the same challenge. Durham School Services, who serves our district, is no exception. Bus driver positions are available now. Please see the information below for details. DURHAM SCHOOL SERVICES- DUQUOIN IMMEDIATELY HIRING DRIVERS! · $14 per hour No Experience Necessary · Up to $1000 Employee Referral Bonus (NO LIMITS!!) · CDL Training Provided and Paid Company Training · Paid Weekly · 4 Hours Per Day Guarantee · Up to 40 hours/week · Medical, Dental, Vision and Company Paid Life Insurance · 401K with Company Match · Summer Work Available if Interested / Summer Unemployment · Paid Time Off and Paid Holidays · No Nights, No Weekends, & No Holidays · Child Ride-Along Contact Tracy Taylor with questions or to apply. 618-790-4306

There is no after school programming on Thursday, Sept. 23 because of the Homecoming parade.

Parent-teacher conferences are coming up soon and we've made a change in the date/time for one of the designated conference days. The parent/teacher conference days for DES, DMS, and DHS will now be as follows: Tuesday, Oct. 5 from 3:30-6:30 PM Wednesday, Oct. 6 from 3:30-6:30 PM Each school will share more details about scheduling a conference with a teacher or teachers. Please note that there is no school on Thursday, Oct. 7, Friday, Oct. 8, and Monday, Oct. 11. Thank you