Congratulations are in order for our elementary PE teacher, Erin Kuhnert. Erin recently wrote for and was awarded an SIH I ❤️P.E. grant for a new game and equipment. With the funds, totaling $3100, Erin plans to purchase a GaGa2Go Ball Pit and equipment to lower the basketball goals for early elementary classes. It goes without saying that Erin is very excited!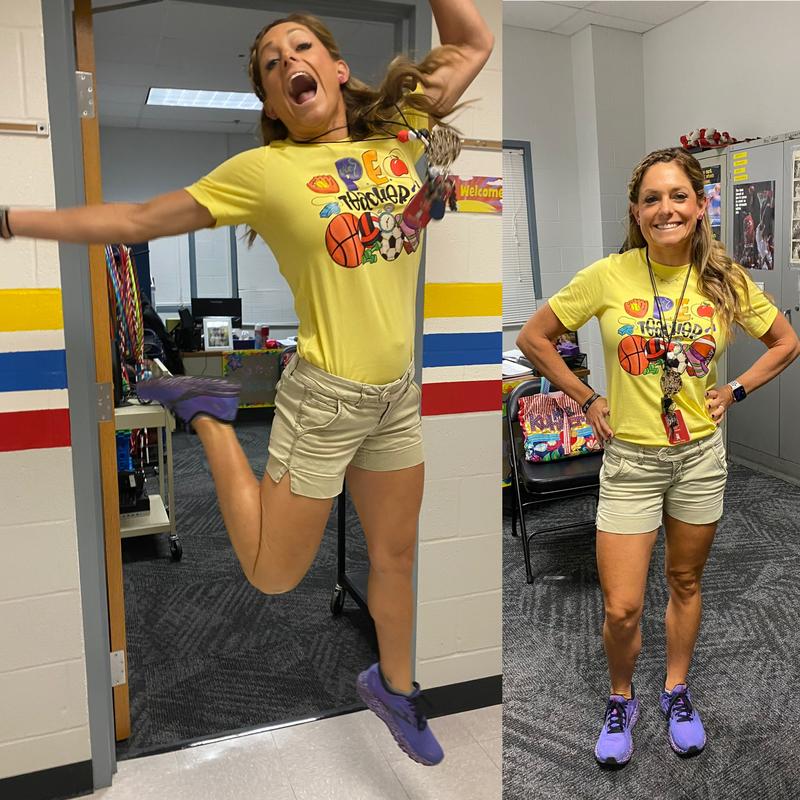 "This is so cool," reported Erin, " I saw the ball pit at a summer camp and kids were lined up to get to play. Our kids are really going to love it." Erin plans to teach students how to play the GaGa2Go game in PE and then having it available during outdoor PE (recess). She also got basketball goals that attach to the current goals. lowering them so the younger students can learn to shoot baskets.
If you are a PE teacher and want more information reach out to Erin. She received information about the grant opportunity from a flyer sent to elementary principal, Mr. Engelmann, and thought this is the opportunity to get this fun PE equipment. Applications for the SIH are still open with a Jan. 27 deadline. Reach out to Cherie Wright, SIH School Health Coordinator, at cherie.wright@sih.net. Thanks to SIH and Cherie Wright for awarding this grant application for the students of Du Quoin Elementary!
"physical fitness is basic to all forms of excellence and to a strong, confident nation." — Robert Kennedy