DES Families,
We have had a great week at DES! Just in case you haven't seen our various classroom challenges, we are still awarding classes who have achieved 20000 points working together on Moby Max and receiving ice cream rewards. Also we are having a friendly school challenge on Freckle Math. Each week one lucky class, based on their time spent working on math, is getting recognized over the intercom and gets to have the Freckle Math trophy award in their classroom. We are enjoying this time of collaboration and friendly competition. Congratulations to Mrs. Brown and Mrs. Stanhouse's classes who have been the winning room the past two weeks.
This Friday, April 2 and Monday, April 5 are non-attendance days for the holiday weekend. Students do not attend school and do not have work to complete at home. We will still dismiss on Thursday, April 1 at 1PM. We hope you have an enjoyable long weekend.
The Kids Heart Challenge results are in and we are excited to share Du Quoin Elementary School raised a total of $3,865. We had over 100 students register online. The top 3 teachers, Mrs. Craft, Mrs. Loyd, and Mrs. Harsy won a $50 amazon gift card. Also Mr. Geiger awarded, as part of the challenge weeks, top jumpers from each grade level. Please join us in celebrating with . . .
4th grade – Alivia H., Brenna H., Ethan E, Lainey V. and Leeah G.
3rd Grade – Jake V., Jerry Y., Kindell G., Madilynn W. and Michael E.
2nd Grade – Brady O., Evan P., Ja'Marcus R., Lincoln G., Macie D. and Willa B.
1st Grade – Kaelob S., MacZenzie H., Maliek K., Owen L. and Tyson C.
Kindergarten – Bri T., Ellianna J., Myla H., Nola G. and Parker L.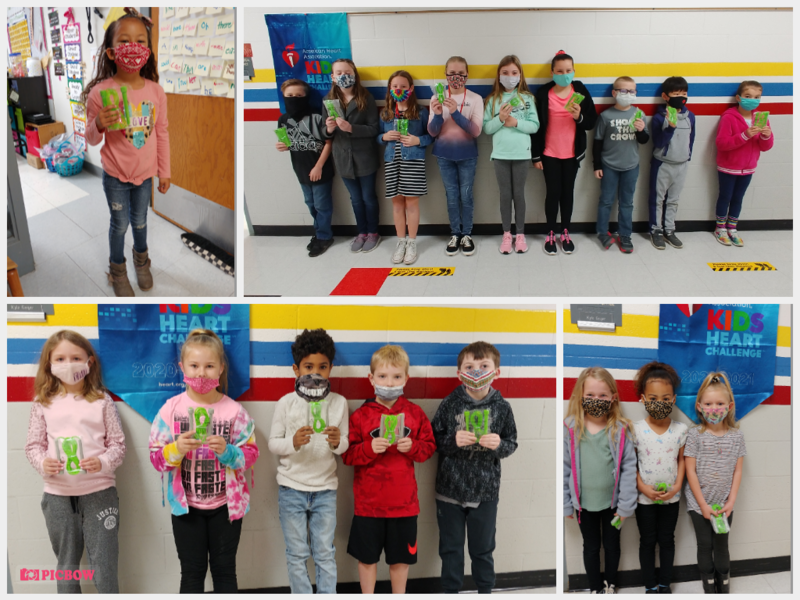 With Papoose Pride,
Diana Rea, Principal