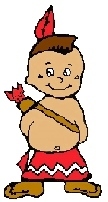 Papoose News - Nov. 18, 2020
Diana Rea
Wednesday, November 18, 2020
DES Families,
Thank you to all of you who have reached out to let your teachers and all our support staff know how important they are in the educational process for your students. It does take all of us working in collaboration with our families to ensure our students are successful. We thank you for all you do to support and help us, especially during these challenging times.
We do have a few reminders and important dates:
Friday, Nov. 20 is a remote learning planning day for the whole district. Student will not login to Google meetings or have work that needs to be completed on this day.
Monday, Nov. 23 - Tuesday, Nov. 24 are in person learning days.
Wednesday, Nov. 24 - Friday, Nov. 27 is Thanksgiving Break.
Following the break, we as a District are switching all students to remote learning. So the week of Nov. 30 - Dec. 4 is remote learning. Students will login to Google meetings in the morning and will have assignments to complete during the day. The teachers are working on how to best organize these learning days to meet their students needs and will send you details concerning the times and plans.
If you would like to have a school lunch during the remote learning week, they will be available at the high school and the elementary school between 10AM - 1PM. We are currently planning to return to in person learning on Dec. 7th.
Finally, as a reminder when reporting an absence to the office recording, please state the reason for the absence. We do have to enter this information in our Teacher Ease system for reporting.