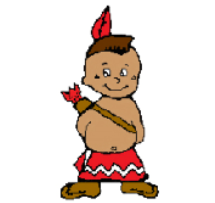 Papoose News - Oct. 14, 2020
Diana Rea
Wednesday, October 14, 2020
DES families,
As we prepare for students to "return to learn in person" 4 days a week, I do offer the following schedule and requests:
Monday, Oct. 19 - Kindergarten and 1st grade not already attending 4 days
Monday, Oct. 26 - 2nd grade not already attending 4 days
As long as things go well with these returning groups, the schedule will continue the follow weeks with the rest of our 3rd grade and the next week for our 4th grade. For planning purposes, that would place 3rd grade returning on Nov. 2 and 4th grade on Nov. 9.
Remember this plan is contingent upon our system being able to meet these new student body demands . . . so they are tentative. We also encourage you to limit potential opportunities for exposure to the Covid-19 virus. Our successful return to learn in person plan will require everyone's support to make sure that it is healthy, safe and equitable for students, teachers, staff and families. Please contact me with any questions.
---
1st - 4th grade report cards will be issued on Wednesday, Oct. 21 for who attend only on Schedule A (Mon./Wed.) with the rest of our students receiving them on Thurs., Oct. 22. If you see "INC" list for a grade, the subject is incomplete. After your student has completed the redo or missing work, the grade will be updated and a new report card will be issued.
Next Wed. and Thurs. will also be our Unity Days at DES, when we wear Orange to show our united effort against bullying. We ask everyone to wear orange! In addition to the orange unity, teachers will be conducting lessons on recognizing bullying and how to take a stand against bullying, harassment and intimidation.
---
With Papoose Pride,
Diana Rea, Principal