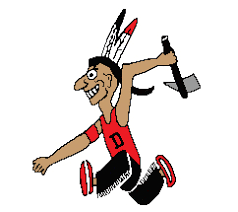 DHS Announcements May 22, 2019
Denise Woodsides
Wednesday, May 22, 2019
Today's Lunch: BBQ, smiley fries, broccoli with dip, and fruit
Tomorrow's Breakfast: Poptarts, fruit, juice, and milk
Tomorrow's Lunch: Hamburger, salad, baked beans, and fruit
Students, preregistration packets have been distributed. Please return packets to the office before the end of this school year. By returning this packet now, you can avoid coming in for summer registration.
ALL library books need turned in TODAY! NOW! IMMEDIATELY!
Today will be the last day Mr. Loyd's class will be collecting recycling materials.
Students who have signed up to take Coop please stop by Mrs. Gross' room to pick up a packet by the end of the day today.
Training for those who volunteered to be a Huddle Leader for FCA Camp will take place on Monday, June 3 at 9:00 at DHS. If you have any questions, please contact Coach File or Coach Boyett.
Over the last months, Friends of Rachel club have been holding a "Rachel's Raffle" where teachers have nominated students who have shown random acts of kindness and compassion. The winners of Rachel's Raffle for this school year are Mylee Walker, Kaleah Scott, Braylee Watson, Eli Colbert, David Gomes, and Will Meadows. Stop by the library before Friday to claim your prize from Miss Kelly.