It is Teacher and Staff Appreciation Week in our school district. For the past 26 years I have worked with a tremendous group of faculty, staff, and administrators who go above and beyond to take care of our students. Thanks to each of you for all you do, it is appreciated!
Our 7th grade horticulture class is sponsoring a plant giveaway on Thursday, April 25 8am-2pm and Friday, April 26 8am-3pm. Everyone is welcome to come get tomatoes, peppers, broccoli, and other plants. You can come around to the back of the Middle School to our greenhouse to get the plants.

A big thank you to Marshall Browning Hospital for offering Wellness Checks to our faculty and staff this past week. They provided blood sugar testing, blood pressure, BMI, and Pulse Ox. In addition, they discussed the Community Health Check and other new services including their Sleep Disorder Center for sleep apnea, new providers who started in January, and new specialty clinics. They also shared information about wellness opportunities. Thanks again to Marshall Browning Hospital!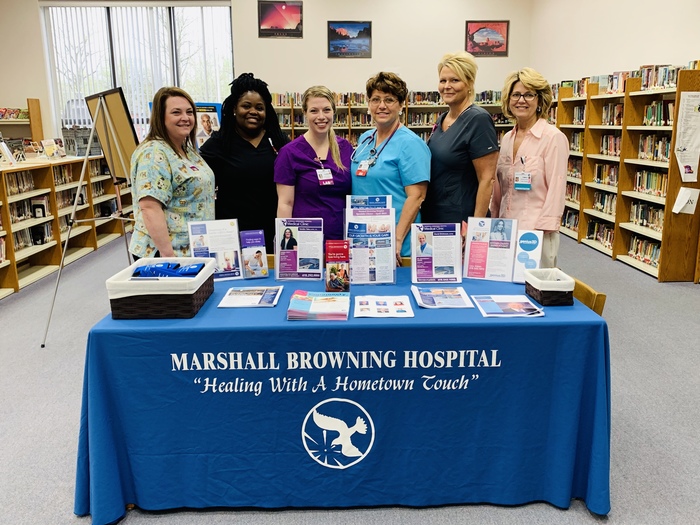 7th grade Horticulture Class is having two plant giveaways this year for Senior Citizens. The first plant giveaway we will have Cauliflower, broccoli, and cabbage and it will take place on April 11th.. You can get these plants by going to the back of the school to the greenhouse from 10-12 and 2:30 -3
Reminder: We dismiss at 11AM on Friday, March 29 for school improvement.
Just a reminder - NO SCHOOL for DQUD #300 on Friday, March 15 and Monday, March 18. Have a great extended weekend!

We are excited about our new District website. We hope this platform of integrating a new website with other social media will be a unique and helpful way of sharing important information about the District and each school.