EDIT MAIN
School Board Member Training
| | | | |
| --- | --- | --- | --- |
| Board Member | Open Meetings Act | Mandatory Leadership | PERA Training |
| Crystal Harsy | June 21, 2019 | June 21, 2019 | June 21, 2019 |
| Zach McPherson | June 21, 2019 | June 21, 2019 | June 21, 2019 |
| Brian Rodely | June 21, 2019 | June 21, 2019 | June 21, 2019 |
| Amy Rose | TBD | TBD | TBD |
| Steve Still | TBD | TBD | TBD |
| Trent Waller | July 7, 2017 | July 8, 2017 | July 7, 2017 |
| Kevin West | June 21, 2019 | June 21, 2019 | June 21, 2019 |
District #300 Board of Education Goal Statements
Goal Area: Quality Education
The District will commit the time, effort, and resources:
To provide an optimal teaching/learning environment
To meet the social, emotional, and learning needs of all students
To promote increased productivity and accountability through developing high quality staff
To promote student attendance and active student participation in the educational process
To implement school safety and security measures that protect all individuals within the school environment
Goal Area: Fiscal Responsibility
The District will commit the time, effort, and resources:
To continue on-going financial planning as a means to providing a balanced budget without raising local property taxes
To maximize the use of financial resources through creative financing, assessing priorities and providing optimal educational opportunities
To re-structure the bonded debt of the District devoted to new facilities in order to lower the District's property tax rate
To maintaining the care of district facilities
Goal Area: Positive School-Community Relationships
The District will commit the time, effort, and resources:
To continue a sense of community (esprit de corps) among district stakeholders through quality parental and community involvement opportunities
To cultivate community resources to support the District's mission, vision, goals, and objectives
To support the mission, goals, and activities of the Educational Foundation
To revise the District's strategic plan based on District stakeholder participation
Members of the District #300 Board of Education
Member
Position
First Elected
Current Term
Brian Rodely
President
2019
2019-2023
Civil Engineer - Illinois Environmental Protection Agency / Farmer
Trent Waller
Vice President
2017
2021-2025
Sergeant - Illinois State Police
Amy Rose
Secretary
2021
2021-2025
Attorney - Private Practice
Crystal Harsy
Member
2019
2019-2023
Teacher - Carbondale High School
Zach McPherson
Member
served previous term
2017-2021
Master Technician - McPherson Automotive
Steve Still
Member
2021
2021-2025
Asst. Professor of Agricultural Education - SIU College of Agricultural Sciences
Kevin West
Member
2019
2019-2023
Lineman - Ameren Illinois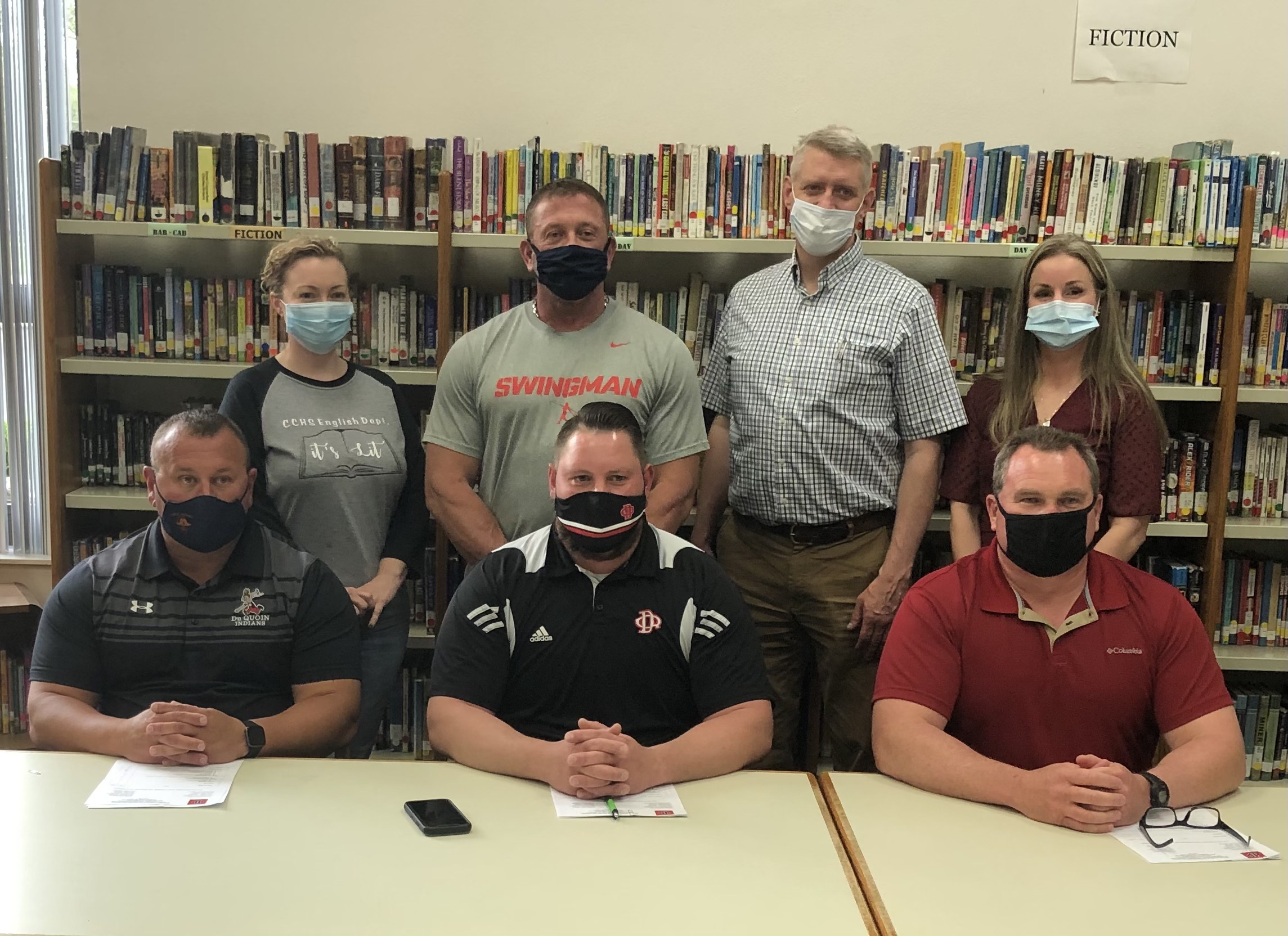 From left to right: Seated - Trent Waller, Zach McPherson, Brian Rodely,
Standing - Crystal Harsy, Kevin West, Steve Still, Amy Rose.
The Board of Education may be contacted via e-mail at schoolboard@duquoinschools.org.