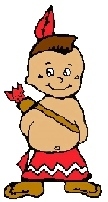 Du Quoin Elementary News - Mar.6-12
Diana Rea
Wednesday, March 06, 2019
Dear DES Family,

We are approaching the end of the quarter next week before our Spring Break. Please take this time to contact your child's teachers should you have any behavioral or academic concerns. The end of the school year comes quickly with the last quarter of school, so this is
prime time to get connected.
We have several important dates on the calendar. I would like to highlight the Penny Carnival which PTO is planning for Thursday, Mar. 28. We appreciate the PTO and all the work they do to organize this second fund raiser event to support our school. Please reach out to
them to see how we can work together to make this another successful event.

Check us out on our website: https://www.duquoinschools.org... Instagram
@despapoose, Twitter @DESPapoose and our Facebook page Du Quoin
Elementary School.
Diana Rea, Principal
Our Mindset is Success, because our #kidsdeserveit!
March 4 – 14: Box Top Competition, Classroom with the most box tops wins a popcorn and soda party.
March 10: Daylight saving time: Set your clocks up an hour!
2nd grade Music Program Dinosaur Fun Facts on the stage in the commons at 10:15 a.m. on assigned day. Students wear earth tone colors on the bottom and dinosaur t-shirts on top.

Monday March 11: Tilley
Tuesday March 12: Valier
Wednesday March 13: Miller, Rushing, Leposky
Thursday March 14: Harsy

March 15 – 18: No School Spring Break
March 28: Penny Carnival
March 29: ½ Day 11:00 dismissal, School improvement
Papoose Pride winners for Mon., Feb.25: Bryson M., Charles I., Abby P., Mattie B., Lane F., Ryker P, Danny D., Hannah S., Danika S., Ava N., Tach V., Zayden S., Wyatt B., Zaiden S., Addy D., Addison O., Logan L., Kyla W., Kami T., Brayli C., Haven R., Jaxon F., Emma S., Josie H., Olivia T., Gavin Z., Kysen S., Kendyl V., Emma S., Juliette C., Kayson S., Ray M., Christian S.,Carter L., Bella W., Tripp P., Kayden M., Jahnelle E., Michael E., Drake B., Clive W., Trevor A., Macie D., Korbin S., Lola B., Alyssa S., Liberty T., Braxton H., Aiden B., Charlee H., Gentry W., Dalton R., Liam S., Mackinley C.