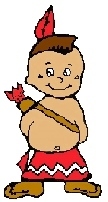 Du Quoin Elementary Newsletter
Diana Rea
Thursday, February 21, 2019
Feb. 21: Spring Picture Day
March 4 – 14: Box Top Competition, Classroom with the most box tops wins a popcorn and soda party
2nd grade Music Program Dinosaur Fun Facts on the stage in the commons at 10:15 a.m. on assigned day. Students wear earth tone colors on the bottom and dinosaur t-shirts on top.

Monday March 11: Tilley
Tuesday March 12: Valier
Wednesday March 13: Miller, Rushing, Leposky
Thursday March 14: Harsy

March 15 – 18: No School Spring Break
March 29: ½ Day 11:00 dismissal, School Improvement
Dear DES Family,
We trust you and your family are enjoying the WISHTREE story. What will happen to Red? Will he get cut down or will something happen to keep him standing strong? Our reading schedule concludes on Mon., Feb. 25 with the final three chapters, pages 196-211. Please check out our Wishtree in the gym hallway. It is filled with student and staff wishes. If
you'd like to add a wish, just ask for a paper strip in the office and join our community of readers in connecting with this book!
As a reminder, Mrs. Dublo, our school social worker, and I are organizing a
gently used clothing store for our families and will have "store hours" for students and families to shop for new-to-you clothes together. We are now holding those opportunities on school day as well as after school hours until 5PM the week of Feb. 25. If you are interested in this opportunity, which is by appointment only, please call my office or Mrs. Dublo at Ext. 1019 to set a time.
Next week, all students will be involved in Kids Heart Challenge. This used to be called Jump Rope for Heart. While the name has changed, the focus is the same with students participating in rope jumping activities during PE. Check out the back with theme days to motivate all of us to get more active and help the American Heart Association!

Check us out on our website: https://www.duquoinschools.org... Instagram @despapoose, Twitter @DESPapoose and our Facebook page Du Quoin Elementary School.
Diana Rea, Principal
Our Mindset is Success, because our #kidsdeserveit!
Papoose Pride winners: Bryson M., Mason A., Charlie B., Mattie B., Wyatt S., Hailey H.,
Lexi H., Layne L., Elly R., Cannon G., Lane H., Eloise H., Wyatt B., Dyann P., Knox D., Sami
R., Logan L., Adrainne S., Kaila K., Brookelyn E., Gabriella F., Mayci B., Aubrey W., Addison
S., Kinlee W., Landon S., Serenity R., Conner H., Jax H., Connor M., Zoe H., Ray M., Newell
H., Easton M., Drake W., CJ B., Levi G., Aiden B., Tylin G., Michael E., Jerry Y., Maddy B.,
Naomi M., Echo S., Macie D., Ariana Y., Dillon S., Max C., Noah S., Delilah K., Kyler R.,
Gentry W., Evan W., Hayden R., Ava L