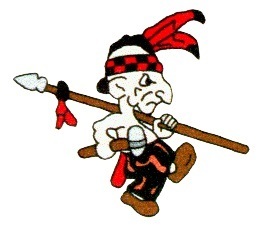 DMS Announcements - January 16, 2019
Jeremy Cornett
Wednesday, January 16, 2019
DU QUOIN MIDDLE SCHOOL ANNOUNCEMENTS
Wednesday, January 16, 2019
If you would like to buy a Warrior Spirit shirt they are for sale in the office. The cost is $10.

Builder's Club OFFICERS: Please meet in Mrs. Krone's room tomorrow morning (Thursday) at 7:30. If you are in band, please meet at the beginning of your lunch period.

Art Club Members: Reminder there's an art club meeting today, during your lunch recess!

DMS girls 5/6 basketball tryouts will be held this Thursday, January 17 from 3:00-4:30. All girls wishing to tryout must have a current physical and proof of insurance to tryout.

DMS 6th grade volleyball tryouts will be held today, January 16 at 3:00. All students must have a current physical (within last calendar year) and proof of insurance to try out.

7th and 8th Graders, Get your sunglasses ready!! The Builder's Club will be sponsoring The Hollywood Stars Dance on Friday, February 1st from 6:00-7:30!! Tickets are only $5. Builder's Club members are $3. Come walk the red carpet and have a fun time! The Word Squad will be selling snacks at the dance and photos will be available for $5.00.