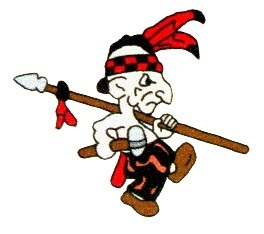 DMS Announcements - January 14, 2019
Jeremy Cornett
Monday, January 14, 2019
DU QUOIN MIDDLE SCHOOL ANNOUNCEMENTS
Monday, January 14, 2019
If you would like to buy a Warrior Spirit shirt they are for sale in the office. The cost is $10.

Attention Art Club Members: T-Shirt Designs are due to Mrs. Campanella by the end of the day today!

DMS 7th and 8th grade volleyball tryouts will be held on today, January 14 at 3:00. All students must have a current physical (within last calendar year) and proof of insurance to try out. 6th grade tryouts will be held January 16 at 3:00.

7th and 8th Graders, Get your sunglasses ready!! The Builder's Club will be sponsoring The Hollywood Stars Dance on Friday, February 1st from 6:00-7:30!! Tickets are only $5. Builder's Club members are $3. Come walk the red carpet and have a fun time! The Word Squad will be selling snacks at the dance and photos will be available for $5.00.

Happy Birthday to Alanna Huff and Dalton Wohlwend on January 13!!!!!!