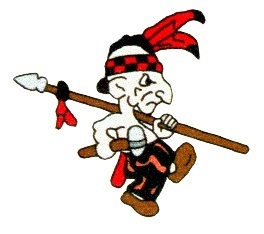 DMS Announcements - December 3, 2018
Jeremy Cornett
Monday, December 03, 2018
DU QUOIN MIDDLE SCHOOL ANNOUNCEMENTS
Monday, December 3, 2018
If you would like to buy a Warrior Spirit shirt they are for sale in the office. The cost is $10.

Student Council and Yearbook fundraiser: These people need to pick up their candle orders from Mrs. Mathis' room today. Alec Galbraith, Aaron Fickart, Jessa Hinman, Lexi Melvin, Abby Burris.

It is time to announce the new club! There Are 101 students who guessed correctly. The new club is a.....book club! If you guessed correctly, your homeroom teacher has the prize. If you would like to join, go to Mrs Riley's room and sign the sheet outside her door. The first meeting will be Tuesday, December 11. 5th and 6th grade will meet during lunch. 7th and 8th grade will meet at 7:30 in Mrs Riley's room. Hope to see you there!

This week in the cafeteria we are celebrating Illinois Bicentennial. Starting today we will have special meals for lunch each day. They will have a special twist that have Illinois-themed recipes or use the state's top commodities. The kitchen will be posting a map of Illinois with fun facts for the students to read.

How would you like to surprise your friend at school with a SWEET treat and a nice message? The Builder's Club will be selling Candy Cane Grams this week during lunch on Tuesday and Wednesday. A candy gram is a message that you will write that will be tied to a candy cane. You will be able to buy 2 candy grams for $1.00 and they will be delivered to your friends, teachers, or whomever you decide to buy one for on Friday afternoons. And, Yes....you can buy one for yourself!!