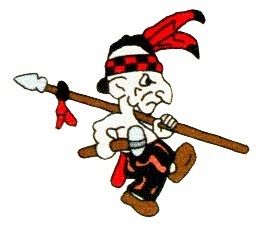 DMS Announcements - November 30, 2018
Jeremy Cornett
Thursday, November 29, 2018
DU QUOIN MIDDLE SCHOOL ANNOUNCEMENTS
Thursday, November 29, 2018
"The Winter Woods Wonderland Dance" will be held on Friday, Nov. 30th, 6:00-7:30. You do not have to be a Builder's Club member to come to the dance. Cost is $5 for nonmembers and $3 for Builder's Club members. There will be a photographer at the dance if you wish to have your photo taken. Cost will be $5 for two 5x7's. The Word Squad will be selling snacks at the dance. Hope to see you there!!

If you would like to buy a Warrior Spirit shirt they are for sale in the office. The cost is $10.

Next week in the cafeteria we are celebrating Illinois Bicentennial. Starting Monday we will have special meals for lunch each day. They will have a special twist that have Illinois-themed recipes or use the state's top commodities. The kitchen will be posting a map of Illinois with fun facts for the students to read.

The clean hallway contest will continue this week. Please help us take pride in our school and keep it clean. The winner will be announced on Thursday afternoon.

How would you like to surprise your friend at school with a SWEET treat and a nice message? The Builder's Club will be selling Candy Cane Grams next week during lunch on Tuesday and Wednesday. A candy gram is a message that you will write that will be tied to a candy cane. You will be able to buy 2 candy grams for $1.00 and they will be delivered to your friends, teachers, or whomever you decide to buy one for on Friday afternoons. And, Yes....you can buy one for yourself!!

A new club is coming! Today will be the last hint! Here were the first two hints: "I am magical. I am controversial. I am a mystery. I have letters and numbers, but I'm not a keyboard". The third and final hint is: " I have much to say but never yack. I can take you far and wide and you don't even have to pack!" Think hard about what these clues could be talking about. Tomorrow and Friday you can go to Mrs. Riley's room to turn in your guess. The students who guess correctly will receive a prize on Monday. Good luck!

Fingernail painting today! Come get your nails painted!!!

Happy Birthday Elie Dunklin!!!!!